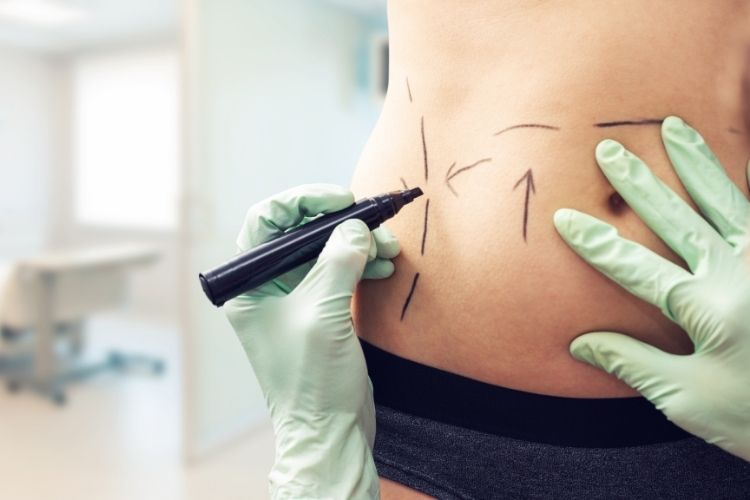 When you have a little extra in the middle because of having a baby or losing weight, it can be frustrating when you're trying to wear tight clothes. However, don't go calling a plastic surgeon just yet! Make sure you look at all the tummy tuck risks and decide for yourself whether there is another method you should use instead.
What Exactly Is a Tummy Tuck in Arlington, VA?
A tummy tuck, also known as an abdominoplasty, is an invasive surgery that aims to remove extra fat and skin from your abdomen and restore the weakened muscles in your abdomen that may have separated. Reasons for tummy tucks may include pregnancy, prior surgery, and weight loss.
Tell Me About Tummy Tuck Risks
There is always a risk whenever you have an invasive surgery and need anesthesia. However, a tummy tuck in Arlington, VA, comed with its own set of concerns to think about:
Asymmetry

Fluid accumulation

Loose skin returning

Scarring

Skin discoloration
It Doesn't Sound Like I Want a Tummy Tuck – Do I Have Any Other Options?
Yes! Emsculpt NEO is the latest and safest non-invasive muscle toning and fat-blasting treatment available. It can repair diastasis recti, the separated muscles in your abdomen, tighten your skin, and get rid of unwanted fat, all without needing surgery.
It uses high-intensity focused electromagnetic (HIFEM) pulses to contract your muscles thousands of times within just a few minutes, which results in incredible muscle toning and tightening. Emsculpt NEO destroys fat and tightens skin with radio frequency (RF) heating, so your belly is super smooth.
Get Your Flat Tummy Back With Emsculpt Neo at Ultra Body Sculpt!
With Emsculpt NEO, you don't need to worry about tummy tuck risks in Arlington, Virginia. It's non-invasive and requires zero downtime. If you're ready to smooth out your stomach and build abs without surgery or hours at the gym, contact our clinic online or give us a call at 703-659-9049 to book your free consultation!
Related Posts