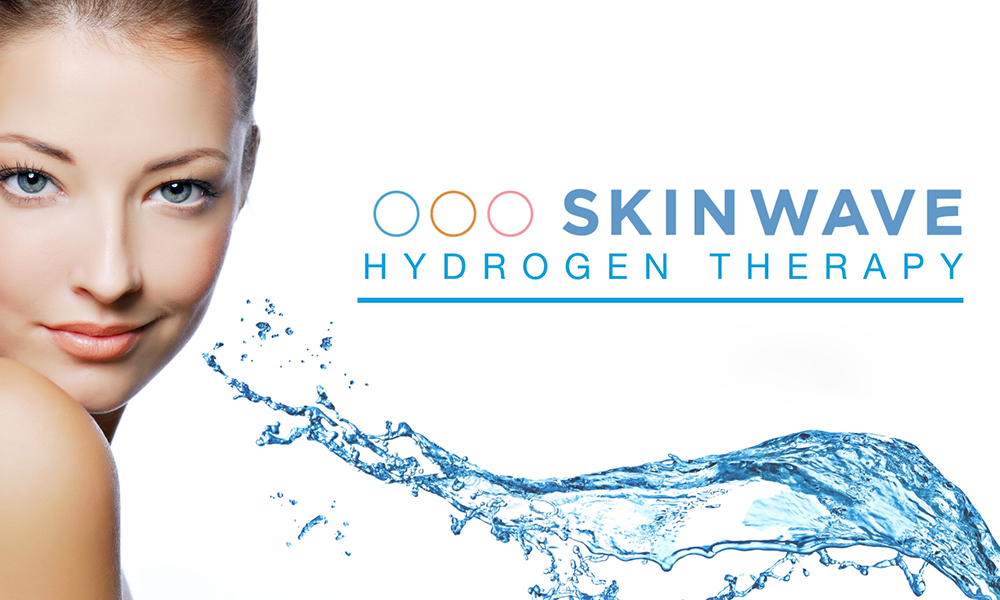 Skinwave in Arlington, VA, is an innovative, non-invasive device that delivers multi-dimensional treatment for optimal skin rejuvenation, not only extracting impurities, but also brightening the skin.
How Does Skinwave Work?
An aqua-delivery handpiece holds three dedicated solutions: alpha hydroxy acid to cleanse and exfoliate, beta hydroxy acid to soothe oil production and acne, and hyaluronic acid to thoroughly hydrate your skin.
Hydrogen-enriched water reacts with oxygen to further fight drying and signs of aging. Finally, red and blue LEDs open the pores to assist with absorption, then a double-lifting handpiece glides over the skin to massage the area for increased blood flow and lymphatic circulation.
Why Choose This Facial Treatment?
Treatment has been optimized to extend and enhance the effects you may see with a good skincare routine. By cleansing, exfoliating, and hydrating in one quick yet effective treatment, you're able to address problems like acne, dryness, oiliness, signs of aging, and more.
And, it's actually not just for your face. It can be used on your neck, chest, and back as well for silky smooth, radiant skin.
What Does a Skinwave Feel Like?
Many patients report that a Skinwave treatment is not only pain free but that it's even enjoyable. It only takes about 20 to 30 minutes, during which you can relax in total comfort.
When Will I See Results?
You should notice your skin looking refreshed and glowy right away. Continuous improvements are seen in the next few days following your treatment. It's recommended to receive a Skinwave facial treatment at least once a month for optimal, continuous results.
Am I a Good Candidate for Skinwave in Arlington?
Virtually anyone who is looking to refresh and rejuvenate their skin can enjoy a Skinwave facial treatment, regardless of skin type or tone.
Where Should I Go for the Best Results in Arlington?
Awaken your skin with a Skinwave facial treatment here at Ultra Body Sculpt in Arlington, VA. Contact our office online or give us a call at 703-988-2000 to book your consultation, and experience the benefits of Skinwave or one of our other amazing anti-aging treatments.