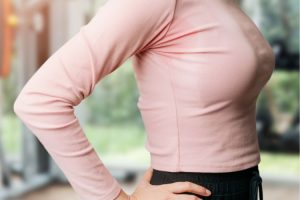 While still considered rare, hyperhidrosis affects over 15 million people in the United States, causing excessive and abnormal sweating. With so many temporary or ineffective treatments, Morpheus8 stands out as the top treatment on the market due to its efficacy and permanency.
Discover the benefits of Morpheus8 for hyperhidrosis below.
Why Choose Morpheus8 for Hyperhidrosis
If you've found that deodorants or treatments claiming to help simply aren't getting the job done, Morpheus8 is an excellent treatment for permanent and effective results.
Morpheus8 offers an innovative combination of advanced technologies, pairing microneedling and radiofrequency in order to penetrate deep into your sweat glands to put an end to excessive sweating. The use of radiofrequency desensitizes your sweat glands to reduce the symptom at the root of the issue.
What Does Morpheus8 for Excessive Sweating Feel Like?
Microneedling can seem daunting at first, but it's actually a rather easy-going procedure. Your provider will apply a topical anesthetic prior to treatment to minimize pain and make for a comfortable procedure. Discuss with your provider if pain is a concern for you.
When Will I See My Results?
Most patients notice a decrease in their hyperhidrosis in about two to three weeks. Full results occur around the three month mark. Results are permanent but can take anywhere from one to three sessions to achieve ideal results.
Am I a Good Candidate for Morpheus8 for Excessive Sweating?
Morpheus8 for hyperhidrosis is suitable for most cases of this condition, however the only way to truly find out if you're a good candidate or not is to schedule a consultation with an licensed and experienced provider. Consult with your provider to decide if this is the correct treatment course for you and how many sessions you'll require.
Where is the Best Place to Treat Hyperhidrosis in Arlington, VA?
At Ultra Body Sculpt in Arlington, VA, our mission is to help our patients feel and look their very best through a comprehensive, customized approach to skincare and aesthetics. If excessive sweating is causing discomfort or insecurity for you, it's time to book your consultation for Morpheus8! Contact us online or give us a call today at 703-988-2000. We can't wait to help you!