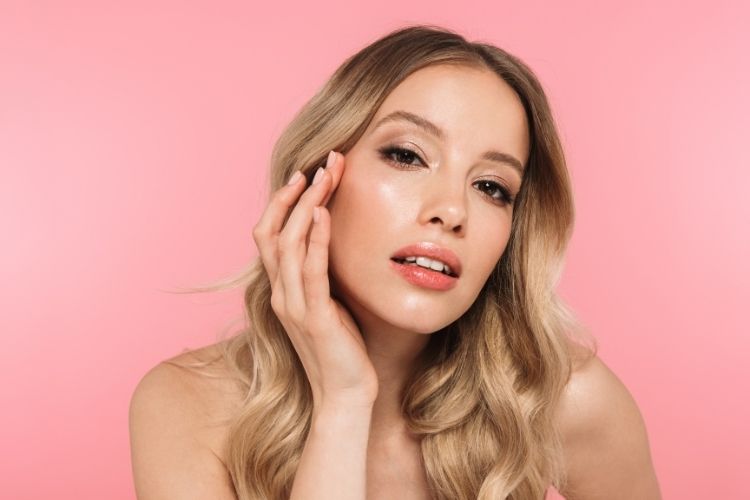 TriBella is a comprehensive laser therapy that combines three treatments in one and offers the top facial rejuvenation results in Northern Virginia. If you are unhappy with the appearance of your skin and are in need of intense rejuvenation, Tribella in Arlington, VA, may be the perfect non-surgical, non-invasive option for you.
Why Choose TriBella in Arlington for Skin Rejuvenation?
Three different technologies make this quite a powerful, safe, and effective photofacial treatment, anti-aging treatment, and skin resurfacing treatment. This is how it works:
IPL (intense pulse light) reverses discoloration, minimizes age spots, fights acne, and improves overall skin tone.

The DiamondPolar applicator promotes healthy blood flow and stimulates the production of elastin and collagen while erasing fine lines and wrinkles.

NanoFractional RF technology reduces pore size, minimizes scars, and smoothes skin. It can significantly improve rosacea.
What Does Treatment Feel Like?
Cooling features built into the applicators do help to ease pain, but because the skin is highly stimulated during the treatment, you may experience minor yet manageable discomfort.
When Will I See My Results and Have Glowing Skin?
A series of treatments is recommended for optimal results. Each session takes around 90 minutes, and you need three for optimal results. Shortly after your third treatment, you should see improvement. You can expect final results to appear in around three months.
Am I a Good Candidate for TriBella?
If you wish to improve your skin tone, texture, and elasticity while diminishing the appearance of fine lines and wrinkles, then you're likely a great candidate for TriBella in Arlington, VA.
Where is the Best Place to Go for TriBella in Arlington?
Come to Ultra Body Sculpt, where our mission statement is that you owe yourself this moment. Our team truly believes you owe yourself amazing skin, and we're sure you'll love it after completing your sessions of TriBella in Arlington, VA. If you're in need of rejuvenation, we invite you to schedule your consultation. Contact us online or give us a call at 703-988-2000 today, and ask about our membership options to help you save money on aesthetic treatments!