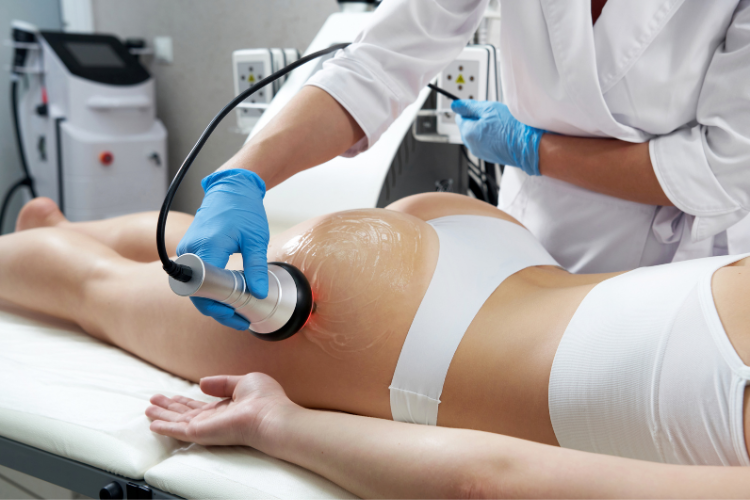 Sofwave Arlington
Struggling with cellulite? You definitely aren't alone! If you want to improve the appearance of your legs, buttocks, or some other part of your area, consider Sofwave cellulite treatment in Arlington, VA.
Sofwave is an FDA-cleared device that has been shown to be effective in reducing the appearance of skin dimpling. It uses ultrasound technology to thicken the dermal layer of the skin, for a taut and smooth surface.
Why Choose Sofwave for Cellulite Treatment?
There are many reasons why Sofwave is one of the top treatments for cellulite. Aside from being FDA cleared, this treatment also:
Achieves visible improvement after a single session

Is non-invasive

Is virtually pain-free

Requires no downtime
With Sofwave, you can stop wasting money on creams and other products that don't deliver the results that you want.
Does Sofwave Hurt?
Sofwave is well tolerated by most patients. While you may experience sharp tingling and a warm sensation, it is very brief. The second you feel any type of discomfort, the handpiece is being moved to a different area.
To ensure you're totally comfortable during the procedure, a topical numbing cream can be applied.
When Will I See Results From Sofwave Cellulite Treatment in Arlington?
While you may see an improvement in the appearance of your cellulite six weeks after treatment, you won't see your full results for up to 12 weeks.
Am I a Good Candidate for Sofwave to Eliminate Skin Dimpling?
Most adults in overall good health are candidates for Sofwave. This non-invasive and highly effective treatment can help women and men of all ages reduce the appearance of cellulite while tightening the skin. Ideal candidates should have reasonable expectations about what this treatment can achieve.
Where Can I Get the Best Results From Sofwave Cellulite Treatment in Arlington?
Choose Ultra Body Sculpt for Sofwave to banish the cottage cheese look! For tighter, smoother skin, this is just the treatment you need to give your confidence and appearance a boost. Contact us online or give us a call at 703-988-2000 to schedule an appointment and become another one of our five-star reviewers.