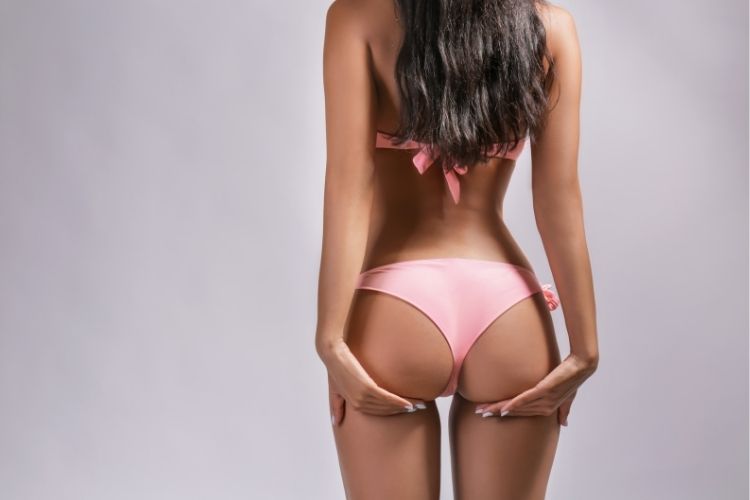 There are millions of people out there who are unsatisfied with the way the backside looks. Your first reaction might be to look up a Brazilian butt lift (BBL), but that procedure will cost you weeks in downtime. So, what's the best non-surgical butt lift in Leesburg, Virginia?
Why Can't I Get the Results I Want With My Butt at the Gym?
You can absolutely get the results of a BBL without actually needing surgery by just going to the gym. It's just going to take you a very long time of doing butt-building exercises like squats and lunges every day. Not to mention, after 35, muscle toning just becomes more difficult.
Got It! So, Give Me the Scoop on the Best Non-Surgical Butt Lift in Leesburg, VA!
Emsculpt NEO is a spectacular treatment that not only gets rid of unhealthy fat but tones and lifts your booty with an ultra-natural look. First, it uses high-intensity focused electromagnetic (HIFEM) pulses to contract the muscles in your butt nearly 20,000 times in just thirty minutes. That's the equivalent of doing about 1,700 squats a month for an entire year!
Second, Emsculpt NEO uses radiofrequency (RF) heating to melt away fat and tighten up your skin. This means you can say goodbye to stubborn pockets of fat, and hello to incredible muscle tone and tighter skin.
Sounds Great! But, Does Emsculpt NEO Butt Lift in Leesburg Hurt?
Emsculpt NEO is a pain-free process, and many people are saying it's even more comfortable than the original Emsculpt. The RF heating that blasts away your fat also warms up your muscles, which primes them to be strengthened with the HIFEM technology.
Ultra Body Sculpt Has Emsculpt Neo to Provide You With Incredible Results!
Emsculpt NEO is the best non-surgical butt lift in Leesburg, VA, and can provide remarkable results in other areas of your body, too. You can flatten and tone your abs and tone your arms, too! Contact our office online or call our clinic at703-988-2000 today to schedule an appointment for Emsculpt NEO, and treat yourself with this amazing non-invasive body contouring method!
Related Posts