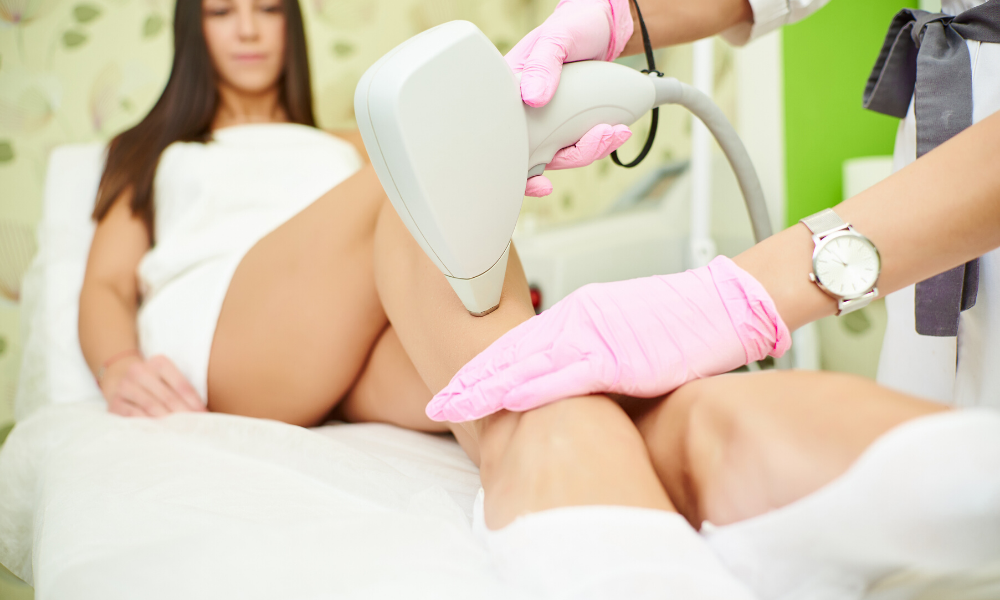 Tired of shaving daily and dealing with razor burn? Are your monthly waxing appointments costly and painful? Do you want a more permanent and convenient solution to unwanted hair growth? If you answered yes, then laser hair removal in Arlington, VA, may be your ticket to smooth, bump-free skin.
Continue reading to learn the ins and outs of hair removal, including how it works, how many sessions you may need, and when you can see results.
What is Laser Hair Removal?
Laser hair removal in Arlington, VA, is a noninvasive treatment designed to dramatically reduce unwanted hair growth on the face and body.
How Does it Work?
During your laser treatment, a handheld device delivers concentrated beams of light to a targeted area.
As hair follicles absorbs this energy, it is converted to heat and destroys the follicle's growth center.
How Should I Prepare for My Treatment?
There are several steps that patients should take to prepare for a treatment session.
To start, avoid sun exposure and tanning for 4-6 weeks before your treatment. You should also discontinue waxing, plucking, threading, and epilating 4-6 weeks ahead of your appointment.
In addition, patients are instructed to shave the treatment area 24 hours in advance. This is done to provide a clear pathway for the laser and to reduce the risk of burns.
How Many Sessions Will I Need?
This hair removal method only affects hair follicles that are in the active phase of the growth cycle. As such, patients need a series of 6-8 treatments, spaced 6-8 weeks apart, to achieve up to a 60-90% reduction in growth.
When Will I Start to See Results?
Most patients can see a marked reduction and thinning after their first session. However, results are cumulative, and a full series is recommended for optimal outcomes.
Schedule an Appointment for Laser Hair Removal
If you are considering laser hair removal in Arlington, VA, please contact our office today to schedule a comprehensive consultation with one of our highly skilled and talented providers.