Morpheus8 in Arlington, VA, is becoming more popular with each day as people seek out skin rejuvenation and a solution for their skin woes. FDA-approved and effective, Morpheus8 is the latest and greatest technique in radiofrequency/microneedling technology, with the ability to not only remodel and contour the face, but also to transform the body by liquefying fat, tightening skin and reducing the appearance of cellulite.
This game-changing device is essentially two modalities in one, offering patients a one stop shop for face AND body rejuvenation. And the best part is, it's now available at Ultra Body Sculpt in Arlington, VA.
First, let's discuss how Morpheus8 in Arlington, VA, can treat the face. Then we'll move onto the benefits of Morpheus8 for the body.
Why Choose Morpheus8 for the Face?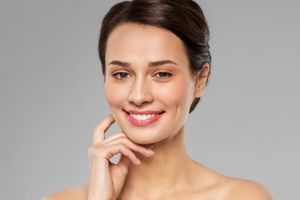 Morpheus8 in Arlington, VA, is superb at treating several different issues, such as fine lines and wrinkles, discoloration, acne scarring, and more. This innovative machine is safe and effective on all areas of the face and neck, combating the signs of aging and providing youthful, rejuvenated skin. And while there are plenty of other technologies on the market that can treat these facial concerns individually, Morpheus 8 gives clients the opportunity to treat all of their concerns at the same time.
What Does Treatment Feel Like?
As with any procedure, both nonsurgical and surgical, there are always going to be questions about comfortability and whether or not treatment is painful. While there is is some mild discomfort when using Morpheus8 in Arlington, VA, our expertly trained and experienced specialists will apply a topical numbing cream on the areas you want treated, meaning this should be a relatively pain-free and tolerable treatment. Discuss with your provider if you have any concerns or have a low pain threshold.
When Will I See My Results?
Visible results can appear within the first few days for some patients, but the majority notice a dramatic change within three to four weeks. Improvement continues for up to three months. You might consider receiving more than one session for an optimal outcome, although it is not completely necessary. This is definitely something you should discuss with our providers so we can put together the perfect treatment plan for you unique and individual skin concerns.
Am I a Good Candidate for Facial Treatment With Morpheus8 in Arlington, VA?
What makes Morpheus8 in Arlington, VA, so great is that it's suitable for all skin tones and types desiring healthier, more youthful skin. Better yet, you can return to your normal daily activities post-treatment, so it won't inhibit your lifestyle, either. However, it's recommended to not spend too much time in the sun the same day as your treatment. But, unlike painful facelift surgery that has a lengthy recovery period, patients who are treated with Morpheus8 can usually get back to their full, normal routine in a just a day or two.
Why Choose Morpheus8 for the Body?
For a fully customized body treatment, Morpheus8 is excellent for tightening your skin, as well as improving the appearance of cellulite, stretch marks, and scars, while evening out skin texture, and reducing small amounts of fat. This one-of-a-kind device penetrates deep into your skin to trigger your body's natural healing process, as well as promoting healthy production of collagen and elastin.
This unique treatment addresses a wide range of concerns and is available for virtually anywhere on the body, including but not limited to: abdomen, buttocks, thighs, flanks, and upper arms.
What Does Morpheus8 for the Body Feel Like?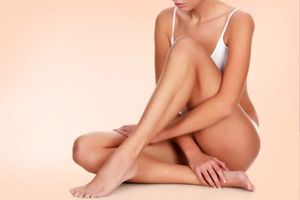 Similarly to treatment on the face, your technician will likely apply a numbing cream to the areas being treated so there shouldn't be very much discomfort. With a skilled technician, this should be a very tolerable procedure.
How Long Will it Take to See My Results?
While you may see some improvement within your first week after treatment, most patients will see significant improvement in about four weeks, and final results are visible around three months. While most of the time when treating the face, patients can generally get away with undergoing just one treatments, when using Morpheus8 on the body, most patients require more than one session for their ideal outcome. That's not to say that you can't have fantastic (and we do mean fantastic) results after just one sessions, but generally for optimal results, we recommend two sessions.
Again, keep in mind, each patient is different. Each patient has a unique genetic makeup. And while some clients may be able to see a dramatic transformation after just one session, other patients may need two to see similar results. All of this will be discussed with your provider beforehand during your free consultation.
Am I a Good Candidate for Morpheus8 Body?
Like the facial treatment, Morpheus8 for the body doesn't discriminate, and is suitable for all skin colors and types with little risk of hyperpigmentation or other skin issues. The best way to determine whether you're eligible for this revolutionary treatment is to book a consultation with our skin tightening specialist in Arlington, VA.
Where is the Best Place to Get Remarkable Results From Morpheus8 in Arlington, VA?
For advanced care and technologies in the DMV, you need to choose Ultra Body Sculpt. To find out if Morpheus8 in Arlington, VA, is right for you (and it most likely is), contact our office online or give us a call at 703-988-2000 and book your free consultation! Your amazing results from our procedures are just a phone call or click away. Be sure to ask about our current monthly specials when booking your consultation!