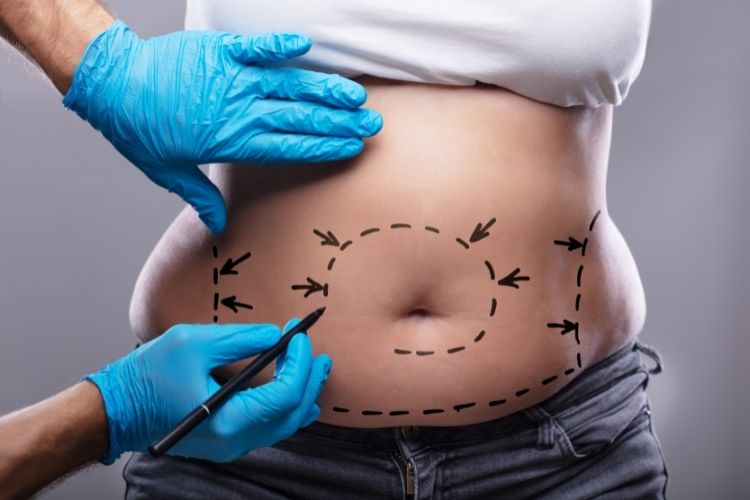 If you're sick of looking at stubborn areas of fat that just won't go away no matter how hard you exercise, then you've probably searched for liposuction in Arlington, VA. Stop searching, because there is something much better than lipo: Emsculpt NEO!
What is the Fast Info on Liposuction in Arlington, VA?
Liposuction in Arlington, VA, is a surgical procedure that removes fat via medical tubing and suction. You can have a lot or a little fat removed at once, and there are several methods of liposuction. No matter which technique you choose, you need anesthesia and quite a bit of recovery time.
Tell Me Why Emsculpt NEO is Better Than Liposuction in Arlington
Liposuction merely removes fat. Plus, it's invasive. It doesn't address skin laxity or muscle tone. Emsculpt NEO can sculpt your muscles, trim away fat, and tighten loose skin – all without ever needing a single stitch, delivering sensational before-and-after results!
That Seems Too Good to Be True – How Does Emsculpt NEO Work?
Emsculpt NEO uses the power of high-intensity electromagnetic pulses (HIFEM) to strengthen and tone muscles like your abs, glutes, calves, and more. Each treatment with Emsculpt NEO is like you've done 20,0000 curls, squats, or crunches within a half-hour or less.
It also adds in radiofrequency (RF) to simultaneously destroy fat and tone your muscles. It even has a skin-tightening effect! That means Emsculpt NEO addresses the three main areas of concern with losing weight and shaping up: muscles, skin, and fat.
Ultra Body Sculpt Offers the Latest in Non-Invasive Fat Reduction and Muscle Toning Treatments!
You don't need to worry about scheduling downtime or even taking the day off work, because Emsculpt NEO is pain-free and fast, unlike liposuction in Arlington, VA. Even better, your results are lasting! Ready to learn more? Contact us today at 703-988-2000 to book an appointment!
Related Posts