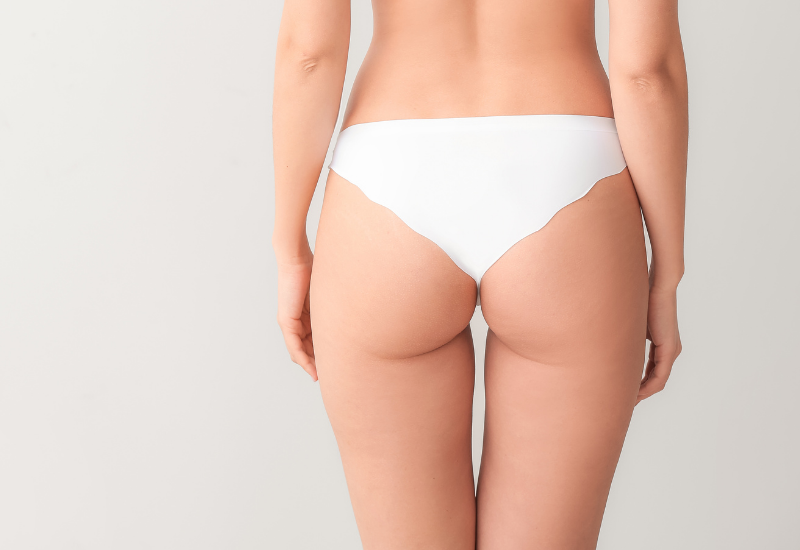 Everyone knows the flawless shape of an hourglass has always been the definition of a sexy body, and nothing wrecks that silhouette like a less than round backside. You hit the gym almost every day with lunges, resistance bands, and everything else in between. Yet, your butt still isn't anywhere near lifted! If you're looking for the best non-surgical butt lift in Arlington, Virginia, you need Emsculpt to avoid the dangers of a Brazilian butt lift.
Tell Me Why the Gym Isn't Working.
There are a few reasons why your butt isn't looking lifted or firm. The biggest reason is as we start to age, the muscles in our butt start to atrophy and lose muscle definition. After you turn 35, it gets even harder to build muscle for a lifted booty.
What Makes Emsculpt the Best Non-Surgical Butt Lift in Arlington?
Emsculpt is the latest in high-tech fat reduction and muscle toning treatment. It works by destroying fat cells and tightening muscles with electromagnetic technology known as HIFEM. It's like doing thousands of squats in just a half-hour!
Emsculpt Sounds Great, But I Don't Want Any Downtime.
Don't worry! There is no surgery and no downtime with Emsculpt. You can return to your day as soon as your treatment is over. Many people even choose to relax or watch TV during their treatment. Amazing!
Are the Sensational Results I Achieved With Emsculpt Permanent?
Yes! You can enjoy a gorgeous and lifted butt with Emsculpt permanently. Just make sure to keep up the excellent work at the gym and maintain a healthy diet.
Love the Look of Your Back Side With the Best Non-Surgical Butt Lift in Arlington
Come and experience the best non-surgical butt lift in Arlington, Virginia at Ultra Body Sculpt. It takes almost no time to get treated, and results leave you stunned. Talk to our experts about other areas you can treat with Emsculpt. Contact us today at 703-988-2000 to schedule a consultation!
Related Posts