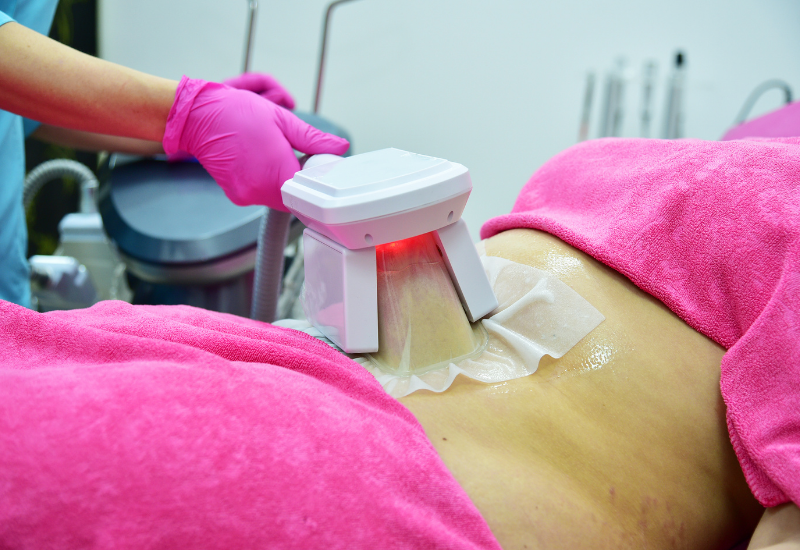 Do you feel like it's just not working out when you work out? For annoying areas of fat that won't go away with diet and exercise you might be thinking you need CoolSculpting in Arlington VA. You've heard of mixed results. So, does it really work and are the results permanent?
Give Me the Scoop On CoolSculpting in Arlington VA
CoolSculpting in Arlington VA is a non-invasive fat reduction treatment. It uses a cutting-edge fat-freezing technique called cryolipolysis. A portion of your fat is gently pinched between two very cold plates. Your fat cells are frozen and killed without harming any other part of your body. These destroyed fat cells are then removed through your lymphatic system.
Does CoolSculpting in Arlington VA Really Work?
You can achieve fat reduction in areas like your love handles, belly, inner and outer thighs, fat around your bra area, under your arms, and even your chin. Keep in mind CoolSculpting is targeted fat reduction and not a weight loss solution.
Is There a Treatment That Works Better Than CoolSculpting?
In our humble opinion as experts in fat-blasting, Yes! Cryoskin is just as safe as CoolSculpting. It's non-invasive, non-surgical and requires no downtime. Cryoskin in Arlington, VA, is performed with a wand, so there's no pinching involved. However, the biggest difference is that Cryoskin heats your fat cells up before freezing them. This shocks your fat cells and makes your treatment more effective!
Find Out How You Can Get a Gorgeous Body By Cryoskin at Ultra Body Sculpt!
Not interested in CoolSculpting in Arlington VA? Try CryoSkin! At Ultra Body Sculpt, we offer the most personalized care around. Our team is dedicated to providing beautiful results and making you look better than you ever imagined. Contact our clinic today at 703-988-2000 to schedule an appointment for Cryoskin, and let us help you achieve your dream body!
Related Posts