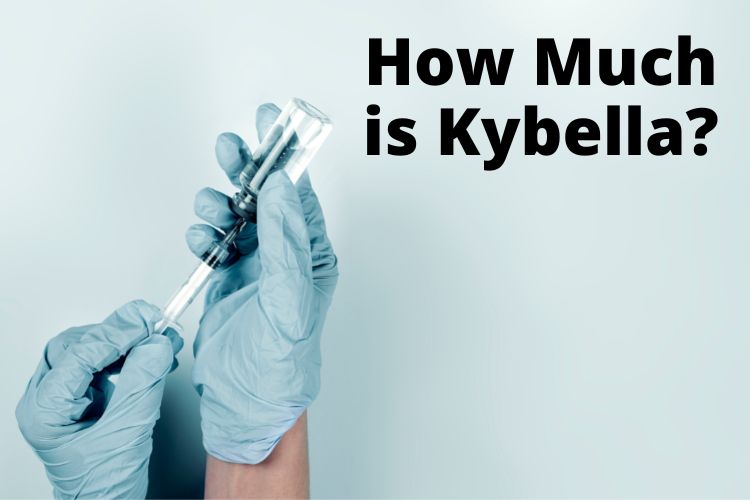 If you're looking for a non-surgical option for the double chin, you may have come across Kybella. It's an injectable prescription medicine approved by the FDA that fights excess fat below the chin. But just what is the cost of Kybella? What can you expect from the treatment? And is it worth it? We discuss below.
Before We Get to the Cost of Kybella, What Exactly is It?
Kybella is a safe and effective injectable treatment used to reduce the appearance of submental fat.
Most individuals are a candidate for Kybella and it has minimal downtime.
These features have made Kybella extremely popular for getting rid of a double chin.
How Does Kybella Work?
Kybella injection includes Deoxycholic acid – a bile acid naturally produced by your body – that helps absorb fat. After injecting the acid, it destroys fat cells below your chin so they can't store fat. Your body removes the destroyed fat cells in the following weeks.
The number of sessions required to get optimal results might vary for everyone. One can take six injections of Kybella with an interval of one month in between.
What To Expect After Kybella?
An expert will curate a treatment plan based on your cosmetic goals. Most people need more than one injection to reach their goal with Kybella.
According to studies, one may expect to see visible results after two to four treatments.
As the deoxycholic acid destroys fat cells, the results last longer as they can't store fat.
Ok, So What is the Cost of Kybella?
On average, a single treatment with cost of Kybella is between $1,200 to $1,800. Your total cost will depend on the number of sessions you might need. Other factors, such as the expert's fee, might affect the total cost.
The best way to know the cost of Kybella in Arlington, Virginia, is by consulting a healthcare provider.
Contact Ultra Body Sculpt for the Best Double Chin Treatment in Arlington
For the best double chin treatment in Arlington, VA, give Ultra Body Sculpt a call! We specialize in non-surgical procedures using advanced treatments and technologies to achieve stunning results.
Contact us online or call us at 703-988-2000 to book your appointment today!
Our experts will be more than happy to help you!
Related Posts