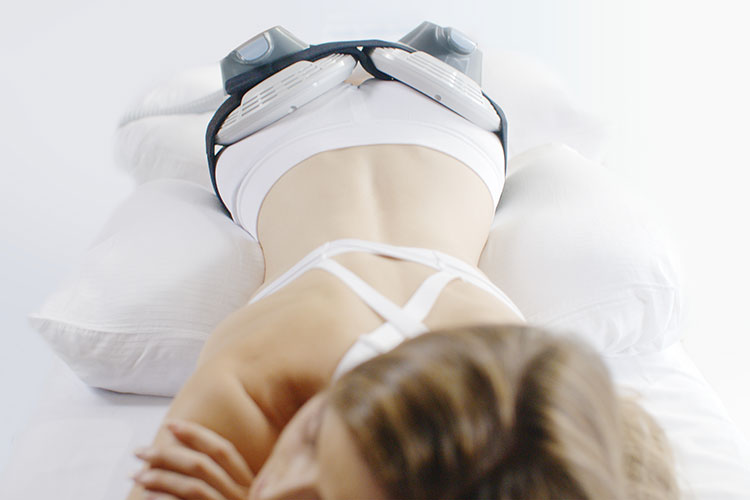 What's the best part about spending your free time in the gym? Flat abs, toned arms, and a lifted butt. But – what if that never happens no matter how many squats or crunches you do? That's when you turn to Emsculpt! If you're ready to experience the best in body sculpting, you're probably wondering how much is Emsculpt in Reston, Virginia?
Emsculpt is a revolutionary muscle-toning and fat-burning treatment that can strengthen and define muscles in places like your stomach, arms, and buttocks. It's non-invasive and non-surgical. You won't have to schedule time away from work or your family, because there is no downtime associated with Emsculpt.
How Does Emsculpt Work?
It uses highly focused electromagnetic technology (HIFEM) to contract your muscles thousands of times within about a half-hour. In fact, Emsculpt in Reston, VA, can activate muscles that wouldn't usually engage in a normal exercise routine at home or the gym. Your results are tighter, more defined, and stronger muscles. You can even get a butt lift from Emsculpt, and you'll notice an improvement in your workouts.
Tell Me the Truth – How Much Is Emsculpt in Reston, VA?
A session with Emsculpt in Reston, VA, is about $750 per treatment, though it can cost as much as $1,000 or more depending on a variety of factors. It usually takes several sessions to achieve desirable results, but they are long-lasting with proper maintenance. The person providing your treatment, geographic location, and the area that is being treated, affect the cost of Emsculpt in Reston. For instance, your glutes may take more treatments than your abs.
Let Ultra Body Sculpt Contour Your Body With Remarkable Results From Emsculpt!
Put the weights down and head to Ultra Body Sculpt for a defined body without all the work now that you know how much is Emsculpt in Reston, Virginia. We have the latest in body sculpting treatments, and our providers are passionate about helping you love the way you look. If you're ready to learn more about Emsculpt or Emsculpt Neo, call us today at 703-988-2000 to book your consultation!
Related Posts