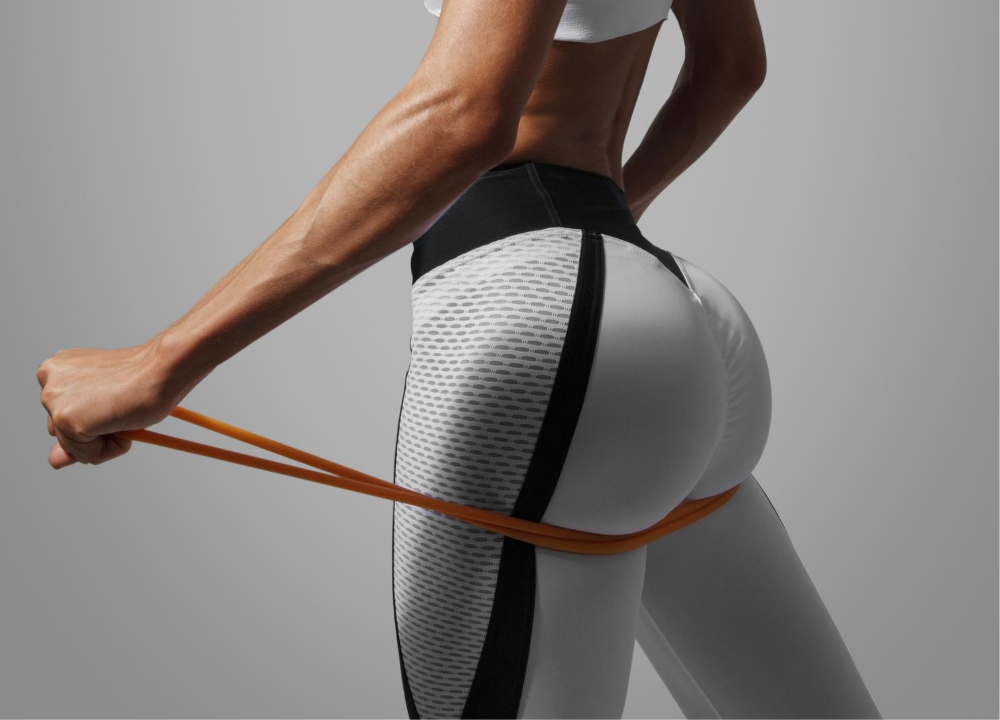 These days it seems like everybody wants a perky, round backside. Squats and lunges can only do so much though. Until now, many people turned to surgical procedures to get the desired results. However, Emsculpt, the best nonsurgical Brazilian Butt Lift alternative, is quickly gaining the popularity of everyone in the cosmetic world.
Brazilian Butt Lift
In the early 2000s when celebrities like Beyonce and Jennifer Lopez flaunted their curves, women everyone wanted the same perky, voluptuous butt. This lead to a surge in Brazilian Butt Lift surgeries.
Because of the popularity, doctors rushed to offer these procedures, sometimes without the proper training or certification. This led to complications like uneven, lumpy results, infections and even death.
While the procedure seemed like the perfect solution, the dangers of the surgery quickly became apparent.
The procedure has a high complication rate due to the fat involved. If fat is injected too deep in the muscle or into the wrong place, dangerous complications are likely to occur.
Today, surgical buttock procedures are still popular in some crowds, but many avoid the procedures.
Recently however, a new product has grabbed the attention of many. This procedure is non-surgical, safe, and helps lift the buttocks without any downtime.
Emsculpt can also help athletic individuals get toned, sculpted bodies.
Emsculpt
This revolutionary product is FDA-cleared and approved to burn fat and build muscle mass with no incisions, no pain, no stitches, and no downtime. Yes, really!
By using high intensity focused electromagnetic energy, Emsculpt is able to induce muscle contractions at a much higher intensity than you could ever achieve in the gym.
Imagine doing 20,000 sit-ups or squats in one 30-minute gym session. That's what Emsculpt can do for you.
When they are exposed to these supramaximal contractions, the muscles in the treatment area are forced to adapt and remodel their inner structure.
This builds muscle and contours the body. Your muscles get a workout and you don't even have to break a sweat.
Good Candidates for the Best Brazilian Butt Lift Alternative
Like any procedure, it's not right for everyone. Emsculpt works best for individuals who already follow a diet and exercise regimen.
Ideal candidates should be in good shape, with little body fat. If an individual has large amounts of excess fat, results would not be optimal.
If you are unsure, your doctor can discuss your options and decide if this treatment will benefit you.
Emsculpt Treatment
So, what is treatment like? First, two panels are used to deliver HIFEM energy to the muscles and fat tissue in the buttocks area.
During a thirty-minute session, your muscles will perform approximately 20,000 supramaximal contractions.
Meanwhile, you sit back and relax. The muscles will adapt to the intensity of the contractions and begin to remodel. This creates natural looking tone and contours without surgery.
Typically, patients require four sessions, spaced two to three days apart. Your specialist can go over what you will require based on your body type, target area, and your goals.
Each session takes about 30 minutes, so it's easy to fit into any schedule. Furthermore, they are virtually pain free. Many people describe the feeling as massage like.
Results
After your treatment session, fat will be reduced over the next 2-4 weeks and the muscles will continue to remodel, creating more defined muscle tone.
There is no downtime needed after Emsculpt, but some patients do report feeling a bit sore.
After just one session, you will see results. We do recommend multiple treatment sessions for optimal definition.
BraziliOver time your results will become more visible as your muscles continue to remodel. The fat cells destroyed by Emsculpt can never grow back.
However, weight gain can cause the existing fat cells to grow larger and hinder your results. The muscle mass gained with Emsculpt will last for about 6 months or longer.
If you are active and exercise regularly, your results will last much longer. Or you can undergo periodic maintenance treatments to maintain your muscle tone.

Schedule a Consult for the Best Brazilian Butt Lift Alternative
If you have always wanted a curvy, firm butt, now is the perfect time to get it. You can get the body you want without surgery and without downtime with Emsculpt, the best Brazilian butt lift alternative on the market.
If you are interested in learning more about Emsculpt in Washington, DC, contact us online or call Ultra Body Sculpt at (703) 351-5251 today.
Related Posts