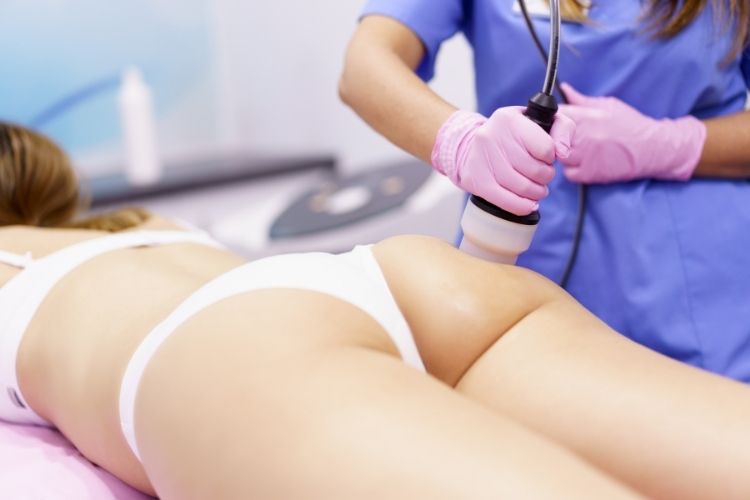 Looking for a lift to your booty but not ready to take on the downtime and risk of surgical options? No worries, now you have the option to forego going under the knife with a non-surgical butt lift in DC.
Emsculpt Neo is one of the best alternatives to a Brazilian butt lift (BBL) on the market today, but is it the best? Find out now!
What Are Your Options for a Non-Surgical Butt Lift in DC?
In addition to Emsculpt, there's a Sculptra butt lift, a dermal filler that is injected to add volume. Laser therapy is also commonly used to tighten skin and rejuvenate the area by increasing collagen production.
Of course, there are over-the-counter lotions and supplements that claim they can help lift and tighten skin too, but let's be honest, NONE of them really work, at least to the extent you would actually want.
How Do Other Treatments Compare to Emsculpt?
Not only does Emsculpt work faster than many other non-surgical options, but you can also expect an increase of up to 25% in muscle mass for best results. Plus, your results are likely to last longer too, especially if you maintain a healthy diet and exercise regularly.
While butt injections aren't too painful, Emsculpt is relatively pain free. At most, you may experience muscle soreness afterward as if you've had a good workout. And, it doesn't require the use of needles, which turns many people off.
A non-surgical butt lift in DC with Emsculpt really works, unlike expensive creams and pills that don't make good on their claims of a voluptuous booty. It costs about $3,000 in total (depening on the number of sessions you need), whereas Sculptra and other treatments offering similar results can cost up to $6,000.
Give Your Backside a Boost With an Emsculpt Non-Surgical Butt Lift in Washington, DC
Ready to find out if you're an ideal candidate for Emsculpt non-surgical butt lift in DC? Contact us online or give us call today at 703-988-2000 to book your free consultation and find out just how great your butt can look in that pair of jeans you've been holding onto until they fit just right!
Related Posts