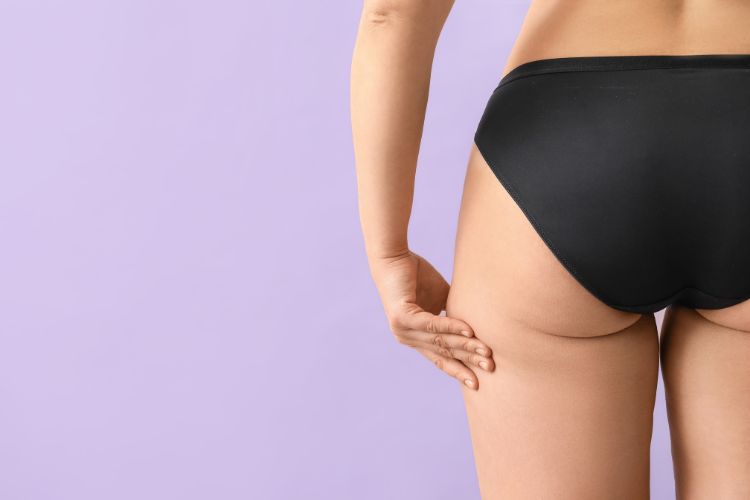 Do your butt dimples prevent you from wearing a bikini? Is cellulite affecting your confidence? At Ultra Body Sculpt, we have the perfect solution for your cellulite problem. So that you can rock any outfit you want. Meet the unique, new cellulite removal treatment: Morpheus8.
Let's understand more about the procedure and how it can help with your "cottage cheese" issues.
Meet the Unique, New Cellulite Removal Treatment
Morpheus8 is an advanced and effective cellulite removal treatment for reducing the appearance of lumpy skin on the buttocks, thighs, belly, and hips.
The procedure firms and rejuvenates the skin by improving its tone and texture for a softer and smoother appearance.
It involves using microneedling and radiofrequency (RF) energy to boost collagen production and destroy superficial fat for a sleeker and smoother appearance.
Micro wounds caused by microneedling cause your skin to repair and heal itself by producing collagen. RF molds the fat cells and destroys them.
The FDA approves Morpheus8 as a Subdermal Adipose Remodeling Device (SARD) because it treats the deeper layers of the skin and not just the surface.
The best part: treatment is safe for all skin types and tones.
When Can You See The Results?
You might be able to see some improvement in your skin immediately after the cellulite removal treatment is complete. However, optimal results may take about three to four weeks as your body is breaking fat cells and producing more collagen.
Many need two to three sessions at a month's interval to get the best results.
There's minimal downtime and discomfort with the procedure, and you can carry out your routine activities immediately.
Contact Ultra Body Sculpt for the Best Morpheus8 Results in Northern Virginia
Visit Ultra Body Sculpt for the best cellulite removal treatment in Northern Virginia. In combination with Morpheus8, we use multiple frequencies of our Ultrasonic Cavitation in combination with our Radio Frequency to break down the fat and trigger collagen production, giving you smooth and firm skin.
Related Posts