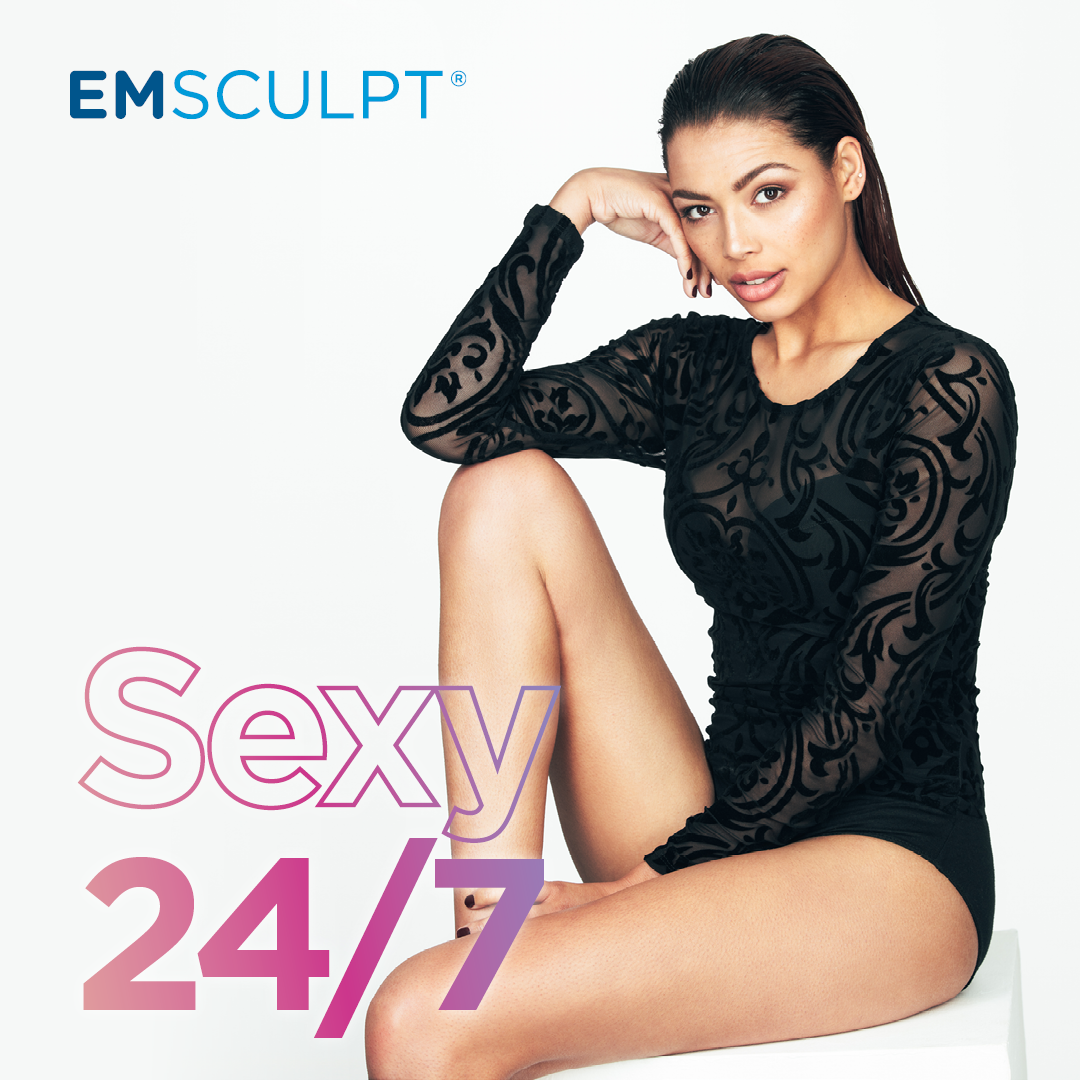 With so many body sculpting procedures on the market, it can be difficult to weed out the ones that work and the ones that don't. Emsculpt has taken the fat-burning scene by storm, but does it really work? Here's what you need to know about Emsculpt in Great Falls, VA.
What is Emsculpt? How Do I Know if it's Right for Me?
Emsculpt in Great Falls, VA, is a non-surgical procedure designed to not only burn fat but tone your muscles at the same time. The first and only of its kind to be approved by the FDA, this cutting-edge treatment allows you to shape and tone your figure without surgery or downtime.
It works by using HIFEM, or high-intensity focused electromagnetic technology. HIFEM is designed to induce muscle contractions in the targeted treatment area, using pulses to stimulate up to 20,000 contractions in just 30 minutes. This amazingly mimics 20,000 crunches, squats or curls. WOW!
This is the perfect treatment for patients who already lead a healthy lifestyle and want to maximize their experience with this fat-burning, muscle strengthening treatment.
Does This Device Actually Work?
It works like a dream! This one-of-a-kind procedure takes body sculpting a step further than its competitors, reducing fat by an average of 15% and increasing muscle mass by 16%. This muscle growth is caused by Emsculpt's intense contractions, forcing your muscle fibers to strengthen.
To get the most out of your Emsculpt in Great Falls, your provider will recommend a series of two to four sessions spaced a few days apart to get started. Sometimes that's all that's needed, other times, a few extra sessions should do the trick.
Seeking Emsculpt in Great Falls, Virginia? Come to Ultra Body Sculpt!
Ultra Body Sculpt near Great Falls, VA, is home to Emsculpt and other great fat blasting treatments. We also offer monthly specials and even memberships to maximize your experience for a healthy and rejuvenated you.
Book your complimentary consultation today at 703-988-2000 to see how we can work together to achieve the body of your dreams!
Related Posts