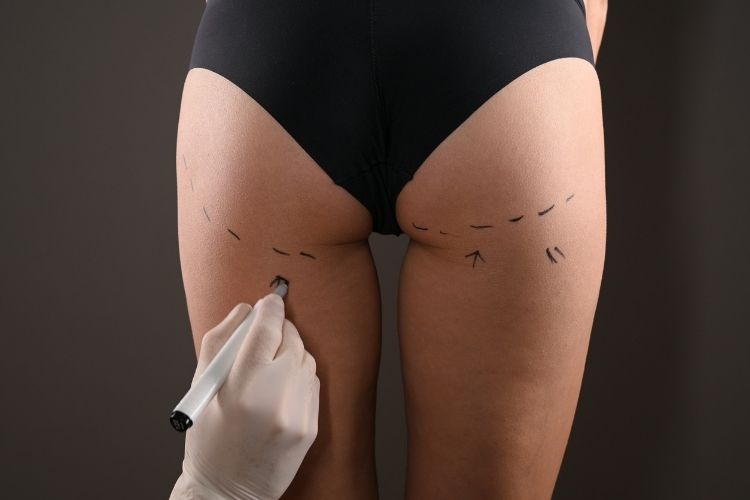 With the cultural rise of embracing curves and voluptuous figures, it's no wonder Brazilian butt lifts have become so popular. However, before you dive under the knife to slim your figure and enhance your booty in one quick treatment, you should think twice about it. Here are two reasons why a BBL in Arlington, VA, is dangerous, and why you should consider Emsculpt instead.
BBL in Arlington is an Elective Procedure That Can Have Fatal Results
In the quest to look more like Kim Kardashian, you might actually be risking your life. BBL in Arlington, VA, is a procedure where liposuction is performed and then some of that excess fat is transferred to your bottom to create that perfect backside. However, this process can be extremely dangerous, especially if you don't choose a good surgeon, as one in about every 3,000 people die on the table.
You're at Risk of a Fat Embolism After Surgery
Not only is this a dangerous procedure while you're under the knife, but you're also not out of the woods afterward, either. After surgery, you're at risk of a fat embolism, which is when fat enters your bloodstream and travels to your lungs, causing a blockage and resulting in death.
Why You Should Choose Emsculpt Neo Instead of a BBL in Arlington
Emsculpt is a non-surgical, safe, and effective alternative to a BBL in Arlington, VA. This procedure uses RF technology to eliminate fat and strengthen your muscles for that booty lift you've been waiting for! The best part? You can go to work right afterward, no downtime is necessary.
What Are You Waiting For? Here's Where to Get Emsculpt in Arlington, Virginia
There's no need to put off the body of your dreams any longer! Contact Ultra Body Sculpt today at 703-988-2000, and be sure to ask about our current specials on cosmetic treatments to help you look your absolute best!
Related Posts