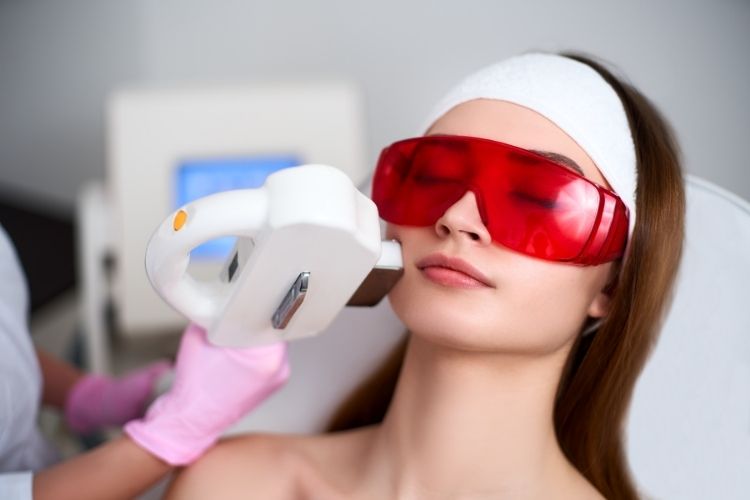 Crazy things happen to our skin as we age. One of those is a loss of collagen and elastin. These losses lead to sagging skin in places you might not want to sag! If this sounds familiar to you, then you'll definitely benefit from the best skin tightening in Arlington, VA.
Allow Us to Introduce the IPL Photofacial by Venus!
An IPL photofacial by Venus is a remarkable skin rejuvenating treatment that boosts collagen production with microneedles and NanoFractional radiofrequency, or RF energy. It doesn't involve surgery and is non-invasive. It successfully treats many skin issues related to aging during three to four sessions, each lasting around a half hour.
What Areas Will Benefit from IPL Venus?
While this is most commonly used on the face, it's also effective on the arms, thighs, buttocks, and abdomen.
What Should I Expect After Treatment in Arlington?
With skin tightening in Arlington, you may notice some redness at the treatment site, but that goes away quickly. You do need to temporarily avoid direct sun exposure, but aside from that, there is no downtime needed for recovery.
Full IPL Venus results do take a little while to see, so be patient. Typically, it takes three to six months after you've completed all sessions to reach your desired result.
How Do I Know if I'm a Good Candidate for IPL Skin Tightening?
IPL skin tightening is good for all skin tones and types. It's perfect for anyone who leads an active lifestyle because the sessions are fast and there is no downtime needed to recover.
There are certain medications and conditions that may prohibit you from getting the treatment. Your provider will go over all of this with you during your consultation.
You'll Find the Best Skin Tightening in Arlinton, Virginia at Ultra Body Sculpt!
We use innovative technology and high-quality care to give you the best, customizable cosmetic services. If you're interested in IPL Venus, or other ways to tighten and resurface your skin, we invite you to call us at 703-988-2000 to schedule your consultation. You're also welcome to book an appointment online!
Related Posts