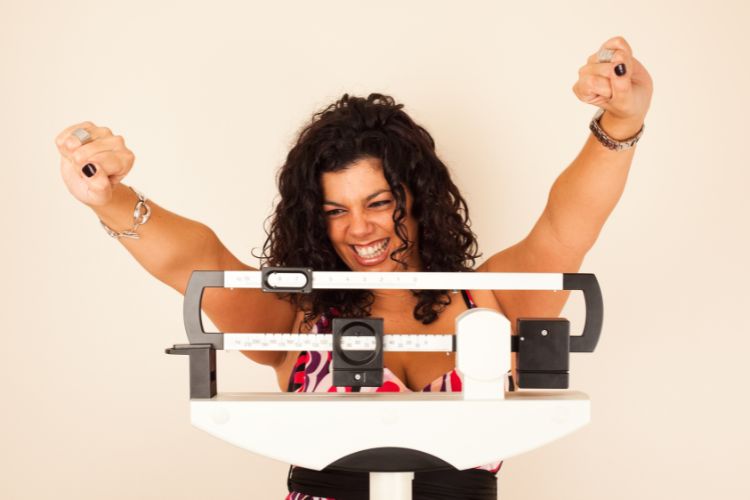 Do you have excess pounds to shed? Are you interested in a healthy change in your lifestyle? Is optimal well-being your focus? Getting motivated to modify your lifestyle can be difficult, but it doesn't have to be if you find the right clinic for weight loss in Arlington, VA.
Here is what you should know about how to find the right clinic, what to watch out for, and how a full body analysis is a good first step.
Why Should I Even Choose a Weight Loss Clinic?
A personalized nutritional plan is the biggest advantage of seeking help from a clinic that specializes in weight reduction. It's not just about losing weight. It's also about an overall improvement of health and wellbeing.
A successful weight loss plan will be based on your goals, results from a physical exam, a review of your medical history, and a full exploration of your options. In addition to an eating plan, you'll get instructions on safe ways to exercise.
You can also look forward to mental health support and ways to develop permanent healthy habits so you don't sabotage your success. A weight loss clinic will set you up for a lifetime of success!
It also helps to have accountability. If you've got someone on your side cheering you on, you are more likely to follow through and achieve your goals. Feel a snack food binge coming on? The chances of you eating a full pint of ice cream are a lot less if you know you have to check in with someone and be held accountable.
All of this sounds pretty great, doesn't it? So, how do you find all of these fantastic benefits? It's not as hard as you might think!
4 Tips to Help You Look for a Weight Loss Specialist
Not everyone who wants or needs to lose weight is interested in surgery or alternative treatments. Instead, they simply want a highly qualified weight loss specialist to guide them in the right direction. The person you choose should have, at minimum, a certification in wellness, holistic nutrition, or something closely related.
Not sure how to find one? Try these tips:
Ask your primary doctor for a recommendation. This is probably the best place to begin. Who better to have the inside scoop on a successful weight loss clinic in your area?

Speak to your friends and family. Do you know someone who has successfully shed pounds through a weight loss clinic? Find out about their experience and where they recommend.

Read online reviews. You'll gain a lot of insight from online reviews and patient testimonials.

Interview potential weight loss specialists and ask about their credentials. Give the weight loss clinic a call and ask to speak to the specialist. If you can't do that over the phone, then take the time to read their bio online and interview them during your consultation.
Be Aware of Red Flags
When searching for a weight loss clinic, it's important you're aware of the red flags. Be sure the answer to all of these questions should be no:
Are you being told you can lose a significant amount of weight in a short period of time? (Example: "Lose 30 pounds in 30 days!")

Are you being pushed into a weight loss program you're uncomfortable with?

Do you feel pressured to buy medications or supplements or are being told you have to in order to be a member of the clinic?

Are you being told the only way to lose weight is if you buy their pre-packaged meals?

Have you been told your weight problem can be "cured?"

Is someone trying to tell you it's not necessary to exercise in order to lose weight?
Pay attention to your instincts. If anything feels off to you, move on to the next option.
Schedule a Consultation
This is an important step towards your weight loss in Arlington, VA. During this time, you'll be able to meet with your weight loss specialist as well as staff. Again, pay attention to how you feel.
Do you feel comfortable speaking openly about your weight and your struggles to lose it? Did you feel listened to and understood? Did you feel welcomed by the staff?
During your consultation, you should be given a clear explanation of their approach to weight loss. This needs to include the types of diet plans they create, the exercise counseling they offer, and other strategies that will aid you in achieving your goals.
Also, go to your weight loss consultation prepared. Make sure to write down a list of questions, and take the list with you. Know your medical history, and take a list of current medications / supplements with you too.
Choose Ultra Body Sculpt for Your Weight Loss in Arlington, VA!
Our mission statement at Ultra Body Sculpt is "You owe yourself this moment." It's true. You do. You owe it to yourself to look and feel your absolute best!
We believe your journey to success begins with a full-body analysis. Using this state-of-the-art 3D technology, we can get a clear picture of your body metrics including regional fat, body mass, and bone mass.
A full-body analysis is quick and totally painless, too! So, why not schedule yours today? Contact us at 703-988-2000 to request your appointment, and let's get started on a weight plan that will give you a lifetime of incredible results. We are excited to partner with you on your path to ultimate wellness!
Related Posts