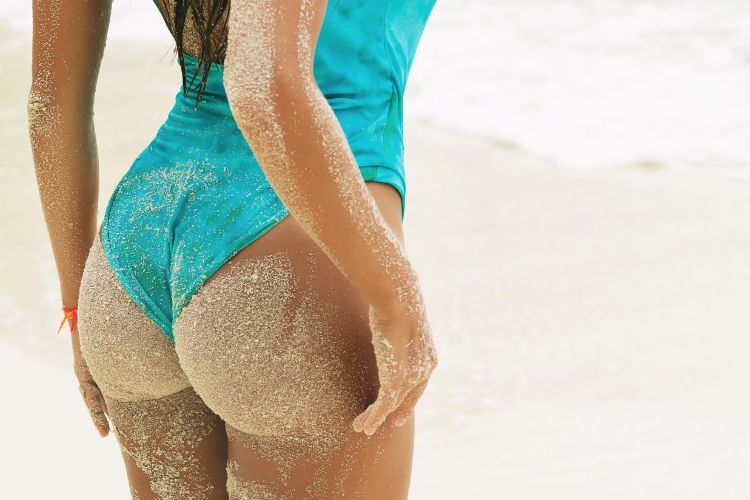 It's probably safe to say that surgical butt lifts like the Brazilian (BBLs) are quickly becoming a thing of the past. Now, it's possible to have a beautifully sculpted backside with the best non-surgical BBL in Northern Virginia. Why should you have a non-surgical butt lift? And what are your options? Here's the scoop!
Why Should I Choose a Non-Surgical BBL in Northern Virginia?
There are so many great reasons to get a non-surgical butt lift. It's hard to know where to start!
Let's begin with a priority – safety. Having surgery poses many risks and complications. Because non-surgical methods are completely non-invasive or minimally so, you're not facing incisions, high risk of infections, or undergoing general anesthesia.
You'll also find the best non-surgical BBL in Northern Virginia is a lot less expensive than surgery too. Additionally, surgery requires a lengthy and often painful recovery, but a non-surgical BBL often doesn't necessitate any downtime.
You achieve much more natural looking results with a non-surgical butt lift. While you may not have gotten the body you want through exercise, the best non-surgical BBL in Northern Virginia will sure make it look like you did!
If you're someone who doesn't want to look like they've made a major change overnight, and this is quite a common requirement, a non-surgical butt lift gives you gradual results.
What Are My Non-Surgical Options at Ultra Body Sculpt?
There are non-surgical BBL methods that have increased significantly in popularity. One of those is Emsculpt. This technique not only builds muscle but burns fat at the same time. So, you're not only slimming down, but you're toning as well!
Want to kick it up a notch? Try Emsculpt Neo. This treatment uses both electromagnetic (HIFEM) and radio frequency (RF) for a non-surgical BBL you might find more pleasing than with Emsculpt alone, as it helps increase muscle mass.
People also appreciate the effect of injectables provided by a Sculptra butt lift. A smooth and perky backside from an injection? Yes, please!
How Do I Choose the Right Body Sculpting, Booty Lifting Treatment for Me?
You'll definitely want to schedule a consultation with your BBL specialist to determine which method will give you the results you want. It won't differ much from a surgical BBL consultation in that you'll need to provide your medical history, as well as share what you hope to achieve.
After the questions and answers are out of the way, your BBL Specialist will be able to create exactly the right treatment plan to reach your goals.
Will I Need More Than One Non-Surgical BBL Treatment?
Depending on your goals, it is very possible you will need more than one session of Emsculpt or Emsculpt Neo. If you choose cosmetic injections, you might find you need several sessions to get the look you want.
Will It Take Long to See Non-Surgical Butt Lift Results?
All good things come to those who wait! These treatments are safer for you not only because you're not at risk like with surgery, but because results are gradual. Surgery is quite aggressive, while non-surgical BBL treatments work with your body and not against it.
So yes, it will take some time. Maybe weeks or months, but you'll find your "patience pants" fit a whole lot better when your final results are visible!
Choose Ultra Body Sculpt for the Best Non-Surgical BBL in Northern Virginia!
Your journey to a beautifully sculpted backside begins with a quick phone call to schedule your consultation.
So, call us today at 703-988-2000, so we can set up a convenient time for you to meet with one of our expert providers to learn more about our mission and how we can help you achieve amazing results. There is so much more we can't wait to share with you about the benefits of a non-surgical BBL!
Related Posts