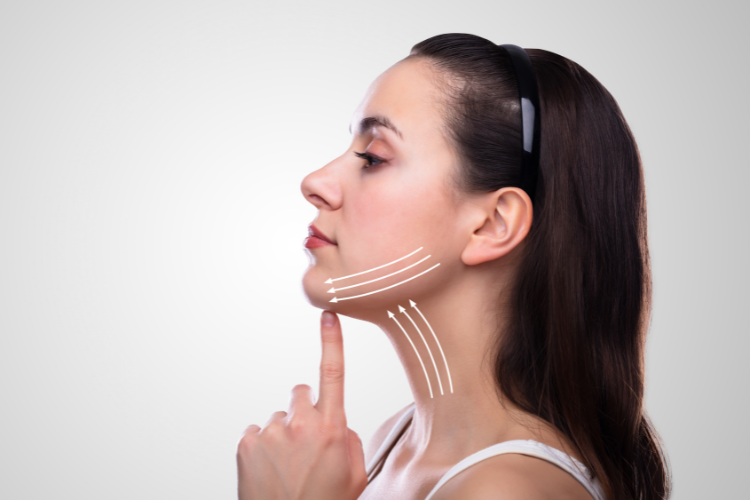 Named the most innovative and powerful treatment for multiple skin concerns, Emface is certainly making waves in the aesthetics industry! If you're planning to book your appointment, this is a must read. Here, you'll learn insider secrets to achieving the best Emface results in Virginia.
How Exactly Does This Revolutionary Skin Rejuvenation Treatment Work?
A powerful combination of radiofrequency (RF) energy and high-intensity facial electromagnetic (HIFES) technologies work together to promote collagen production, enhance skin elasticity, and refine facial contours. Not only can it revitalize your skin, but it also tones your facial muscles for a more youthful and rejuvenated appearance.
What really distinguishes Emface from other procedures is its exceptional customizability, enabling it to be precisely tailored to meet your specific needs. As a non-surgical and minimally invasive treatment, this procedure guarantees a safe and effective approach, with minimal downtime required for recovery.
I'm Ready to Get Started! How Do I Prepare for Emface?
It's important to adhere to all pre-treatment instructions provided by your provider. Arrive at your appointment with your skin clean and free from all makeup and skincare products as instructed.
If you have facial hair, make sure to shave prior to your visit. Following these guidelines will help ensure the best possible outcomes and a smooth procedure.
Is Emface Painful? What Does It Feel Like?
Once the machine is warmed up and the radiofrequency treatment commences, you'll feel the warmth as it envelops your skin. You'll also notice gentle pulsations and contractions.
Sit back and relax as the specialized pads work their magic, creating a subtle yet effective pulling and lifting sensation on both the forehead and cheeks. Most patients find the Emface experience to be soothing.
How Soon Can I Expect to See the Emface Results in Virginia? How Many Sessions Do I Need?
Results from this procedure can vary, with some individuals noticing certain improvements shortly after the initial session. However, it typically takes time for collagen production to increase and for the skin to tighten and rejuvenate.
The number of sessions required is tailored to address your skin condition and specific goals. Typically, the best results are attained through a series of four sessions spaced a few weeks apart. To achieve the best Emface results in Virginia, it is highly advised to diligently follow the guidance of your provider and attend all scheduled appointments.
Are Emface Results Long Lasting? Can I Extend the Longevity of My Amazing New Look?
Absolutely! You can expect to enjoy your Emface results for several months to a year, and even longer in some cases. If you wish to maintain your healthy skin, periodic maintenance treatments may be recommended.
There are a few tips and tricks that will help you get the most from your treatment. Of course, no advice should replace that which you get from your provider, but here are some takeaways to keep in mind:
Attend follow-up sessions.

Once you've completed your initial treatment plan, your provider will let you know when to schedule a follow up.

Use high-quality skincare products.

Consider incorporating components like hyaluronic acid, retinol, and vitamin C, as they actively stimulate collagen and elastin production, effectively reducing the appearance of fine lines.
If you're uncertain about which products are best suited for your skin type and needs, don't hesitate to seek advice from your provider. They can guide you in selecting the most suitable products for your needs.
Apply sunscreen.

Regardless of the weather, sunscreen needs to be a daily habit. Protecting your skin from harmful UV rays is crucial in preventing sunburn, premature aging, and the risk of skin cancer.

Live a healthy lifestyle.

The influence of your diet on skin health cannot be overstated. Research shows that a well-balanced diet rich in vegetables, fruits, nuts, and beans can have remarkable benefits for the skin.
Staying hydrated is equally important. When dehydration occurs, the transfer of water from the circulation to the skin diminishes. Therefore, maintaining proper water intake fosters improved blood flow to the skin and throughout the body.
Exercise also plays a crucial role in nourishing and revitalizing the skin by enhancing blood circulation. This improved blood flow aids in the elimination of waste products, including free radicals, from active cells, contributing significantly to the overall health and radiance of your skin.
If you smoke, now is the perfect time to quit. Smoking adversely affects the skin by constricting blood vessels, leading to reduced blood flow and oxygen delivery to the skin. As a result, premature aging, wrinkles, and a lackluster complexion may occur.
Is Emface a Good Option for Me?
It's easy to find out! All you need to do is schedule a consultation with a reputable provider. This meeting is the first step in the process. It allows your provider to thoroughly assess your medical history, address your specific concerns, and evaluate your skin condition. It's a time to openly discuss your desired goals, ensuring a clear understanding of your expectations.
[Related:
The Truth Behind the Cost of Emface
]
Discover the Best Emface Results in Virginia Here at Ultra Body Sculpt
If you're searching for the highest quality individualized care and exceptional outcomes, make Ultra Body Sculpt your go-to destination. Our team is dedicated to understanding your unique concerns and incorporating them into a customized treatment plan designed to achieve your specific skin goals. You won't regret making the call!
Contact us at 703-988-2000 to book your consultation now, and be sure to ask about our payment plans to further enjoy the benefits of our services!
Related Posts