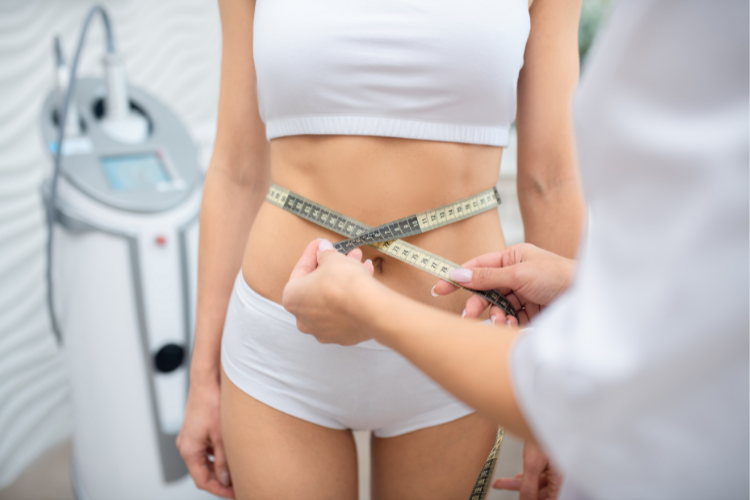 An innovative non-surgical body sculpting technology that utilizes high-intensity focused electromagnetic (HIFEM) energy, Emsculpt strengthens muscles and reduces fat. It is a safe and effective way to achieve a more toned and contoured physique. If you're planning to schedule a consultation, read this first to learn how you can get the best Emsculpt results in DC.
Three Tips You to Follow if You Want the Best Emsculpt Results in DC
While these three tips aren't the only things you can do obtain the best Emsculpt results in DC, these insider secrets can help you get a leg up.
1) Hit the Gym Between Emsculpt Sessions
While not a substitute for weight loss or exercise, Emsculpt enhances muscle definition and tones hard-to-target areas like the midsection and buttocks. Regular exercise combined with treatments can significantly enhance your outcome.
Nearly everyone can achieve excellent results after a few sessions. Regardless of your shape, this procedure can not only boost your confidence but also slim and tighten your physique.
2) Complete Your Emsculpt Treatment Plan
The number of sessions influences the procedure's success. Completing at least two to four 30-minute sessions over two weeks is recommended for the best Emsculpt results in DC. Fewer treatments may not get you to your goals, but additional sessions can enhance outcomes further.
The time between sessions helps the body adjust safely to physical changes. This procedure doesn't require downtime, which makes it easily fits into your busy schedule.
3) Maintain Your Results
This is important if you've invested your time and money into looking great. Regular maintenance sessions are recommended every six months to maintain muscle tone. You'll also want to be committed to a healthy lifestyle including consuming nutritious meals and getting daily exercise.
The Best Emsculpt Results in DC Are Just a Phone Call to Ultra Body Sculpt Away!
We're happy to offer our patients top-notch body sculpting services. With our safe and effective methods, we tailor personalized treatment plans to address your specific concerns and achieve your body goals. Contact us at 703-988-2000 to book your Emsculpt consultation now!
Related Posts