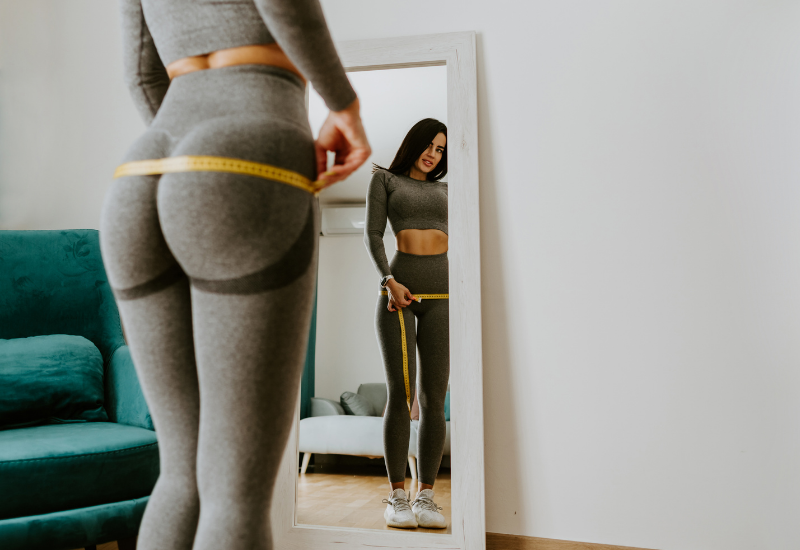 How many squats do you need to do for a bigger butt? That magic number to help you get a booty like Beyoncé remains to be determined, but it is A LOT! For a lifted, more curvy backside, you can continue trying to figure out just how many squats you'll need, or you can give Emsculpt NEO, the best butt lift in Arlington, Virginia that doesn't require surgery a try.
Here's Why Emsculpt NEO Is the Best Butt Lift in Arlington, Virginia
This revolutionary treatment passively gives you the look of 20,000 squats in just 30 minutes. Not only do you avoid the risks of Brazilian butt lift surgery while still accomplishing the same great results, but you also eliminate the need for needles from injectable butt lifts.
Non-invasive Emsculpt NEO in Arlington, VA, strengthens and tones muscles through high-intensity focused electromagnetic technology (HIFEM) energy, which provides rapid muscle contractions. You can sit back and relax while the machine does the work for you.
It's comfortable, safe, and won't kick you out of your normal routine. There is no downtime required after this remarkable treatment, so you can go right back to work!
What You Can Expect From Emsculpt NEO Results
You may start to see improvement after just one session, though for optimal results, you should schedule several sessions. You will see full results within three months, though it will likely be sooner.
And the best part? If you maintain a healthy diet and exercise routine, results can be permanent!
Put an End to the Extreme Workouts Without Results, and Try Emsculpt NEO Instead
Achieve your desired results quickly with Emsculpt NEO in Arlington, VA, and enjoy your workouts again in a healthy way. Contact us today at 703-659-9049 go learn more about a non-surgical Brazilian butt lift with this amazing treatment that takes your backside to the next level!
Related Posts