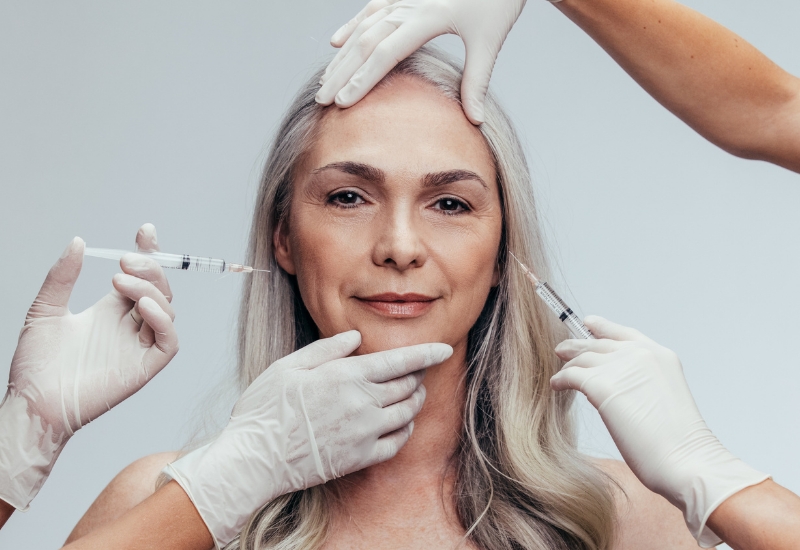 The gold standard in FDA-approved cosmetic injections to treat forehead lines, crow's feet, and frown lines, there's a reason Botox Cosmetic is so popular. Since being approved for cosmetic use nearly two decades ago, its popularity has only continued to increase. If you're thinking about taking the plunge to treat fine lines and wrinkles with Botox cosmetic, you need essential information, such as how much does Botox cost in Arlington, Virginia before making a decision.
How Much Does Botox Cost in Arlington?
The truth is… it depends. Botox cost is dependent on a number of factors, including the skill of your injector, the area(s) being targeted, and the number of units you need. On average, Botox units cost $10 to $15 each. You will need multiple units, and many injectors offer a discount when you buy in bulk.
While cheap Botox may sound good, affordable Botox that is appropriately priced is better. Never trust discount Botox prices without doing due diligence on the provider. You may save money upfront, but bad Botox will hurt you more in the long run.
How Can I Find Exactly How Much Treatment Will Be?
The only way to get an exact Botox cost is to book a consultation with an injection specialist, who can evaluate your current condition. They will ask you about your aesthetic goals, and then determine how many units of Botox it will take to reach them. Once the number of units you need is determined, they can provide you with a custom quote, so you can make an informed decision.
To find out how much does Botox cost in Arlington, VA, contact our injection specialists today at 703-659-9049. Let us give you a personalized quote for rejuvenating with Botox, so you can be on your way to a younger look before summer!
Related Posts