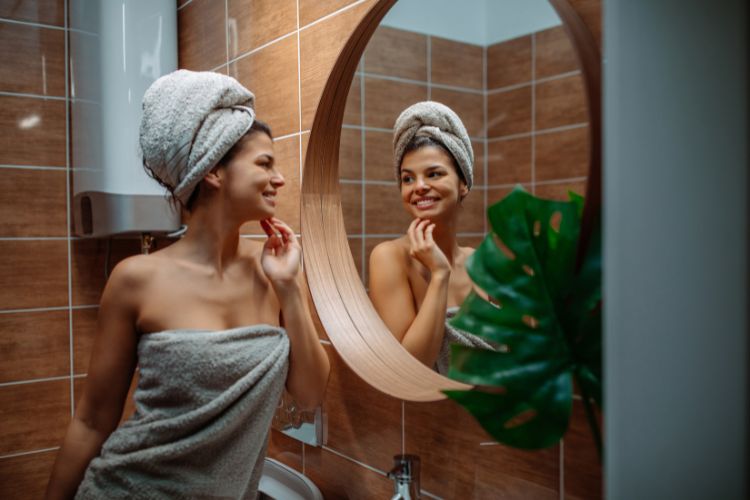 It's easy to wave goodbye to signs of aging and welcome wrinkle-free skin with the benefits of Juvederm Voluma. It's an FDA-approved injectable filler to restore the lost volume in your cheeks, reducing the appearance of wrinkles around the face or mouth.
Juvederm Voluma is ideal for people with moderate to mild wrinkles and redefines their cheeks' shape.
Let's get a better understanding about the benefits of Juvederm Voluma and how much it costs by continuing to read on below.
The Benefits of Juvederm Voluma
The major benefit of the treatment is fighting signs of aging. It works best for people with moderate to mild wrinkles who don't want to go under the knife.
Juvederm Voluma filler immediately corrects the signs of aging and restores the lost volume in the cheeks.
The result: Smoothing of wrinkles around the nose and mouth.
Other benefits of Juvederm Voluma include lifting your cheeks for a more youthful appearance and tightening the skin by replacing lost volume in the hollow of your cheekbones.
As you lose volume, you might notice drooping of skin in the mid-face around the cheeks and jowls.
All these results give a more contoured look to your face.
Lastly, Juvederm Voluma can redefine your cheekbones and improve the appearance of your profile.
How Much Does Treatment Cost?
The average cost of the Juvederm Voluma filler ranges between $650 to $1500 per syringe. The total cost of your treatment depends on your skin condition and cosmetic goals. The price may also vary based on the expertise of the professional.
Want to get the best Juvederm Voluma cost in Arlington, Virginia? Book a consultation with a cosmetic injection specialist at Ultra Body Sculpt.
Our experts will curate a treatment for an improved facial contour with a fuller, lifted, more youthful appearance.
Contact us online or call us today at 703-659-9049, and our anti-aging specialists can help determine whether you're a good candidate for Voluma and how to achieve your other aesthetic goals!
Related Posts