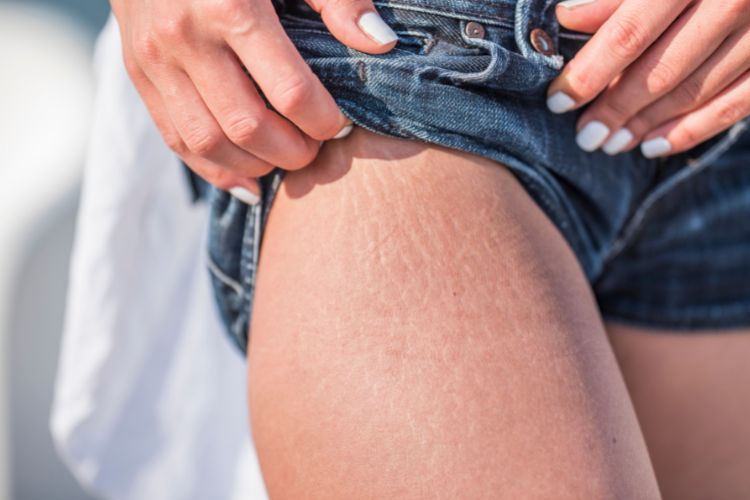 Stretch marks don't affect your health but may be an embarrassing concern. They may also make you feel self-conscious or affect your confidence. Fortunately, you can get rid of them with Morpheus8 for stretch marks.
Here's the deal: Morpheus8 is a cosmetic procedure that allows you to get rid of the scars without affecting the surrounding skin.
But how does the procedure help? How many sessions would you need to see the results? Let's understand!
A Word on Morpheus8
You develop stretch marks when the skin expands quickly.
Morpheus8 for stretch marks involves microneedling techniques that boost collagen production. Collagen is a skin protein responsible for its elasticity and firmness. Increased collagen production makes your skin healthier and firmer over time.
That's not it.
Morpheus8 also releases bipolar radiofrequency energy in the skin, regenerating new cells and helping your skin heal.
As a result:
Better firmness and elasticity
Reduction in fine lines
An even skin tone
Reduction in stretch marks and acne scars
Is Morpheus8 for Stretch Marks Safe?
Morpheus8 is a safe and effective treatment to remove stretch marks from all skin types and tones. However, this treatment is not recommended for people with injuries in the treatment area or certain skin conditions.
How Many Sessions Would You Need?
You might see visible results in the first session itself. However, the new collagen may take about one or two months to produce optimal results. Experts may recommend two to three sessions at a month's interval for the most dramatic outcomes.
The exact number of sessions depends on your goals and treatment area.
Visit Ultra Body Sculpt for the Best Morpheu8 for Stretch Marks Treatment in Virginia
Want to know more about the procedure or the number of sessions you might need? Visit us for your consultation with our specialists.
We offer the best stretch mark treatments in Arlington, Virginia, through Morpheus8. Our experts will examine your skin and problem areas and curate a plan for your goals.
Book your appointment today at 703-988-2000! Ask about our membership plans when you call!
Related Posts