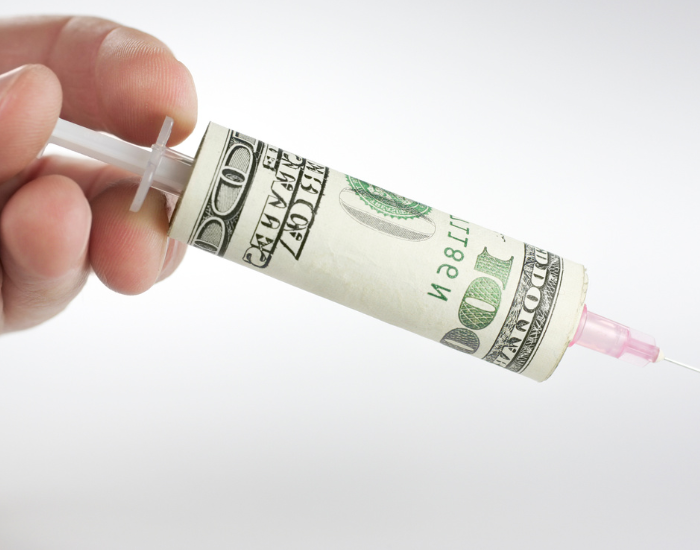 If you're struggling to lose weight naturally, then you might be considering Ozempic and similar medications to push you past your plateau. On that note, you're also likely wondering about the weight loss injection cost in Alexandria, VA, and if it's worth it.
Here's what experts want you to know about semaglutide injections like Ozempic, including benefits and the price!
What is Semaglutide, and What Are the Benefits of Using It to Lose Weight?
Semaglutide, a medication sold under brands such as Ozempic and Wegovy, is a medication that belongs to a class of drugs called glucagon-like peptide-1 (GLP-1) receptor agonists. These drugs mimic the GLP-1 hormone in response to eating.
Stimulating and mimicking the role of this hormone has many unique benefits. It is particularly useful for patients with type II diabetes, prompting the body to release more insulin in order to reduce and control blood sugar levels.
In addition to this, it interacts with your brain to signal a feeling of fullness and decrease appetite, which helps to encourage weight loss and control cravings that can make it difficult to lose weight. Finally, studies have shown that it helps to reduce the risk of certain conditions like heart disease.
How Long Does it Take to See Results From Weight Loss Injections?
There is no magic pill, injection, or anything else that can cause you to lose weight overnight, so it's important to be patient and have realistic expectations when you incorporate semaglutide injections into your journey.
With a treatment plan that includes a personalized healthy diet and exercise routine, you should notice impressive weight reduction sooner than you would without medication. Your plan should fit your unique lifestyle, goals, and current health circumstances.
Some studies have shown patients lose around 6% of their body weight in three months, while others note 5% to 10% in a six-month period. Some patients have lost 20% or more of their body weight. Ultimately, it depends on how your body responds to semaglutide and how well you adhere to a healthy lifestyle.
How Much Does a Semaglutide Weight Loss Injection Cost in Alexandria, VA?
The cost of once-weekly semaglutide injections depends on various factors, including which brand is prescribed to you, whether or not you're insured, and the current dosage. It typically costs $170 to $342 per week depending on these factors.
This breaks down to $680 every month on the low end, or as high as $1,368 on the more expensive end of the spectrum. Most patients start at a low dose, work their way up, and then find the appropriate dosage throughout the rest of their journey.
The only way to receive an accurate quote on your personal semaglutide plan is to consult with a reputable provider who specializes in weight loss services using Ozempic and similar medications.
Is Semaglutide Covered by Health Insurance? What Do I Do If Not?
While the weight loss injection cost in Alexandria, VA, can be initially jarring for some patients, it's important to remember the many benefits of using semaglutide to lose weight and improve your overall health. Plus, there are a lot of ways to make this medication more affordable and attainable.
If you have health insurance, it's possible to have your semaglutide injections at least partially covered. Be sure to contact your insurer and find out more details on your coverage for semaglutide.
If you aren't eligible for coverage or don't have insurance in the first place, don't worry. It's still possible to receive Ozempic and other weight management medications at an affordable price.
For example, semaglutide manufacturer Novo Nordisk has a savings program that you may qualify for. Many providers also offer customized payment plans and special promotions to further help their patients safely lose weight and save money.
Who Qualifies? Are There Side Effects?
Not everyone is an ideal candidate for the "skinny shot." You are more likely to be prescribed Ozempic or Wegovy if you are obese with a BMI of 30 or higher, or you are overweight with a BMI of 27 or greater with at least one weight-related condition, such as type II diabetes or high blood pressure.
Certain medications and health conditions can make weight loss using semaglutide unsafe for you, so it's important to have a consultation first.
As with any medication or procedure, side effects are possible though they are usually mild. This includes nausea, vomiting, abdominal pain, constipation, diarrhea, indigestion, headache, gas, and fatigue. These typically clear up on their own without the need for intervention.
Is it True That You Gain Weight Back After Stopping Semaglutide?
Studies have shown that people have regained weight within a year of discontinuing semaglutide injections. But, this isn't guaranteed to be the case for you. It simply shows how important it is to continue pursuing a healthy lifestyle by eating a nutritious diet, managing stress, and engaging in regular physical activity.
If you think a relapse into binge eating or other unhealthy behaviors is possible for you, talk with your provider beforehand about how to prevent it.
For Outstanding Ozempic Results, and the Best Weight Loss Injection Cost in Alexandria, VA, Turn to Ultra Body Sculpt Nearby Arlington!
Ultra Body Sculpt is the leading provider of semaglutide injections in Arlington and surrounding areas, offering nutrition counseling, Ozempic, and full-body analysis services at an affordable cost!
Call us today at 703-988-2000 to book your free – yes, free – consultation, and find out how we can help you achieve your dream body!
Related Posts