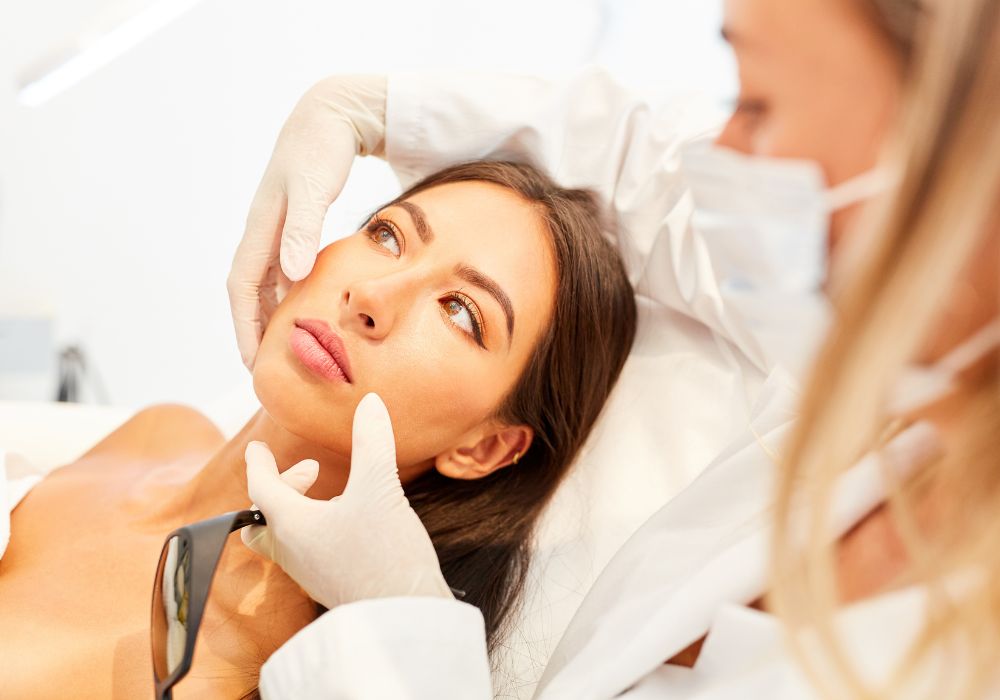 Non-surgical facelift treatments have only gotten better with time, so you may feel confused about which surgery-free technique is right for your goals. After all, not every treatment that produces similar results works the same way.
In fact, all the non-surgical facelift techniques we are going to talk about are performed in a completely different way.
Here are three of the most popular treatments available in and around Washington, DC.
Top Trending Non-Surgical Facelift Treatments In and Around Washington DC
In no particular order, here are three of the hottest non-surgical facelift treatments available on the market in the DC metro area.
1) CryoFacial
The Cryoskin Facial, or simply CryoFacial, uses extremely cold temperatures on the face and neck to increase blood flow and oxygen to these areas. As a result of this completely non-invasive treatment, skin looks brighter, tighter, and lifted. You may need five to six sessions for optimal results.
2) Morpheus8
Morpheus8 has taken the concept of radiofrequency microneedling and elevated it. Tiny needles prick the skin and impart radiofrequency waves, creating small, controlled injuries. These injuries stimulate your body's healing response and induce both collagen and elastin production.
Not only is Morpheus8 incredibly effective at skin tightening, it also offers deep remodeling, treating issues like lines and wrinkles, scars, cellulite, stretch marks, and other concerns. A minimum of three sessions is recommended.
3) Thread Lift
Thread lifts offer the most dramatic results out of these three beloved techniques, however it is the most invasive. Still, it's nothing like a traditional, surgical facelift. Instead, durable biodegradable sutures are used to manually lift and tighten your skin.
Additionally, a thread lift stimulates collagen production for further anti-aging benefits. Unlike a surgical facelift, thread lifts require no downtime, and the effects are visible immediately.
Interested In a Non-Surgical Facelift? Our Youth Experts at Ultra Body Sculpt Can Help!
The right option or combination of services for you is just a phone call to Ultra Body Sculpt away! We offer our clients many anti-aging facial treatments to help you look and feel your very best.
Reach us at 703-988-2000 to book a consultation and see which non-surgical facelift treatment is right for you!
Related Posts