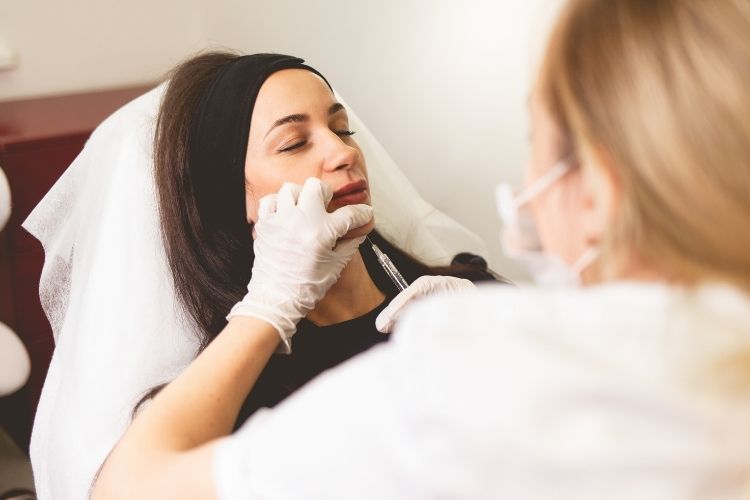 With so many injectables on the market, it's difficult to know which is right for you. Kybella is being offered by increasingly more injectors, but does it really work? Is it right for you? Here's the juicy details on the best double chin treatment in Arlington, VA!
Is Kybella Really the Solution for a Double Chin?
Kybella is a non-surgical injectable that uses a synthetic form of deoxycholic acid, a bile acid that targets fat cells. This acid works gradually to eliminate fat cells that are then metabolized and disposed of by your body. But, how does this help with a double chin?
Double chins are caused by excess fat beneath your chin. They can occur no matter your shape or size as stubborn fat doesn't discriminate. Kybella is an FDA-approved and safe treatment for this excess chin fat, requiring anywhere from 20 to 50 injections per 20-minute session.
How Do I Know if Kybella is Right for Me?
Surgery is often what shys people away from addressing issues such as a double chin, seeking to renew their confidence but not the intimidating process of surgery. Kybella was designed with these patients in mind.
The beauty of Kybella is that it's personalized to your specific needs. Many patients require more than one treatment session in order to achieve their desired results, which is perfectly normal.
If you're an adult in overall good health with moderate to severe submental fat and you're wishing to avoid surgery such as liposuction, then you're likely a good candidate for Kybella, the best double chin treatment in Virginia.
Where Can I Find the Best Double Chin Treatment in Arlington, VA?
For the best double chin treatment in Arlington, VA, give Ultra Body Sculpt a call! We specialize in non-surgical "plastic surgery," using advanced treatments and technologies in order to achieve stunning results. Contact us online or give us a call at 703-988-2000 to book your appointment today!
Related Posts