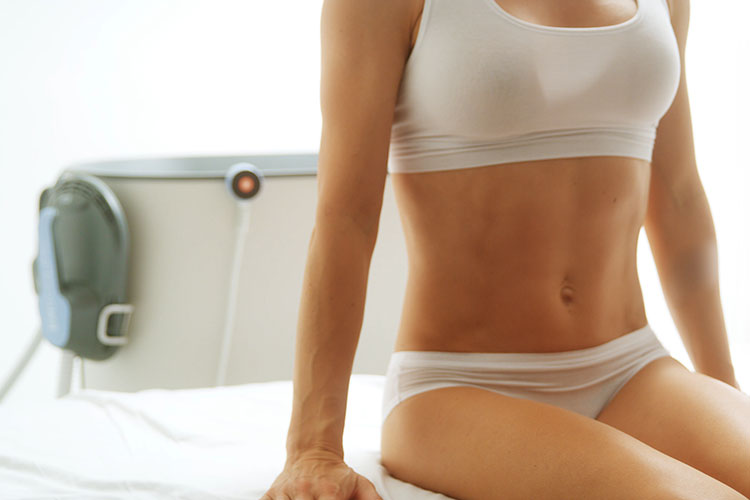 Your goal of exercising and consuming a proper diet is to stay healthy and have a body you love, but sometimes those things fall short. Fortunately, Emsculpt Neo offers a safe, non-surgical way to get the body you love. If this fat-burning, muscle-building treatment is on your radar, you might have questions like how does it work? How much is Emsculpt Neo near Washington, DC? Am I a good candidate? Here's the scoop!
Get a Power Workout Without Working Out!
Emsculpt Neo near Washington, DC, is a step above many non-surgical body contouring treatments because it burns fat at the same time it builds muscle. The device delivers high-intensity electromagnetic and radiofrequency energies to force muscle contractions at a higher rate than traditional Emsculpt. The result is more fat reduction and muscle growth during a 30-minute session.
This Sounds Great! How Much is Emsculpt Neo Near Washington, DC?
There are a few variables that determine your cost for Emsculpt Neo. The areas you wish to treat, the number of treatments you need, your body goals, and the location of your provider all influence the cost.
The bottom line is every session will likely cost between $750 to $1,000, and most patients need three to four sessions.
How Do I Know if I'm a Good Candidate for Emsculpt Neo Near Washington, DC?
Emsculpt Neo near Washington, DC, is designed for you if you're healthy, need a little help getting the body you want, and plan to continue a healthy lifestyle through diet and exercise after treatment.
Ready to Have a Beautifully Sculpted Body at the Best Price? Give Us a Call!
Our team at Ultra Body Sculpt is excited to share with you the exciting benefits of Emsculpt Neo near Washington, DC. We encourage you to schedule your FREE consultation, so we can answer all of your questions including how much is Emsculpt Neo for you. Our number is 703-988-2000. We can't wait to hear from you, so you can become another one of our satisfied clients loving the skin they're in!
Related Posts