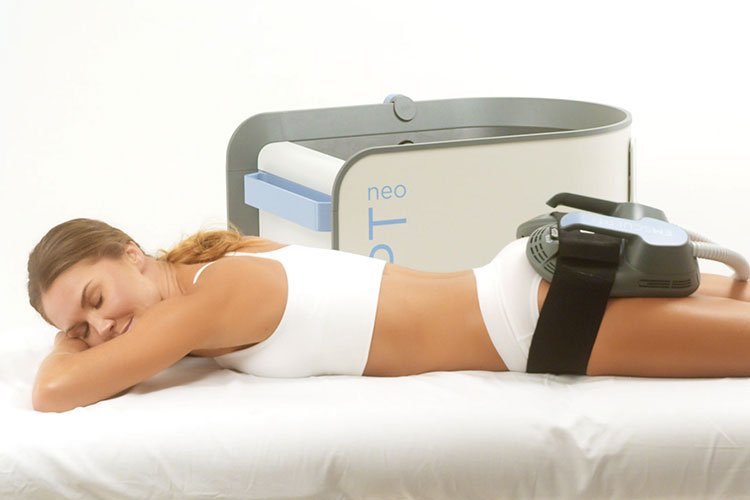 Do you work out and eat a well-balanced diet, but you're still not a fan of your backside? Surgery is out of the question, because who needs the hassle and the risks? So, what do you do? A non-surgical Brazilian butt lift in Arlington, VA, is the safest choice!
How Does a Technique That Not Only Burns Fat but Builds Muscle Sound?
Emsculpt has a reputation for being one of the best options for a non-surgical BBL, but what if we told you there's an exciting upgrade? Emsculpt Neo is now available and more powerful than its predecessor due to its addition of radiofrequency technology.
One of the great advantages of the technique is the fact it not only reduces fat, but it builds muscle by forcing accelerated muscle contractions.
With traditional Emsculpt, muscles contract at a rate of 20,000 times per 30-minute session. Emsculpt Neo contracts muscles at a rate of 24,000 times per session. That's a lot of effortless exercise in a very short time, and clients see up to a 25% increase in muscle mass.
What Does a Non-Surgical Brazilian Butt Lift With Emsculpt Neo Feel Like?
Most patients report little to no discomfort during a non-surgical Brazilian butt lift in Arlington, VA. You're going to feel the warmth, as well as your muscles contracting. In the end, you'll feel like you've had an intense workout, but that feeling fades quickly.
When Can I Expect to See Results? How Long Will They Last?
It's recommended you get three to four treatments depending on your goals. After completing all treatments, you'll start seeing results within a couple of weeks.
Once the fat cells are destroyed, they never come back! As long as you continue regular exercise and consume a healthy diet, you can enjoy the final results for about six months, possibly longer.
I'm Ready for the Best Non-Surgical Brazilian Butt Lift in Arlington, VA! Where Should I Go?
Ultra Body Sculpt offers this incredible non-surgical Brazilian butt lift in Arlington, VA, and would love to meet with you to talk about results we're sure you'll love! Contact our facility online or give us a call at 703-988-2000 to schedule your consultation for Emsculpt Neo with one our amazing body contouring experts dedicated to furthering our mission of helping everyone solve body insecurity!
Related Posts