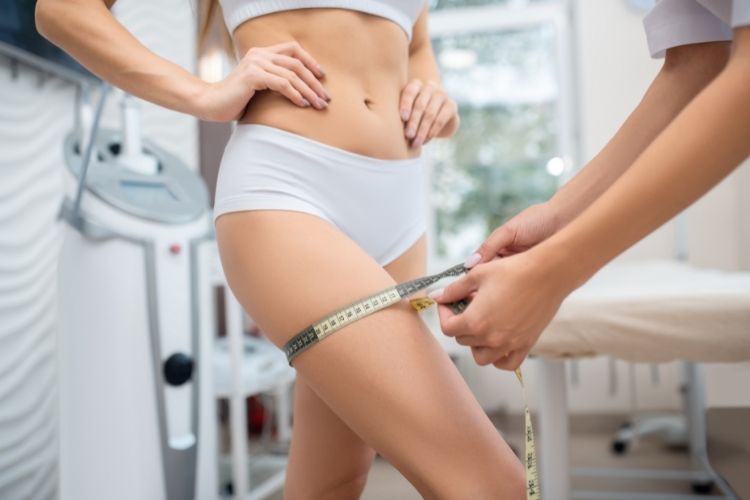 If you've lost weight, you've probably experienced loose skin. Sometimes, your skin tightens as time goes on, especially if you're young. Other times, you're stuck with it. Luckily, there are options to sculpt and invest in your body to achieve the look you're going for. Here are three interesting facts from a body sculpting specialist in Northern Virginia and why you should consider non-surgical options.
1) Losing Weight Doesn't Always Get You The Results You Want
Often after losing weight, you struggle with loose skin, which may make you feel uncomfortable or unhappy with your body. This is usually when people opt for body contouring surgery to remove the extra skin.
While body contouring surgery is a popular solution to loose skin after weight loss, it may not be the most realistic or optimal solution. Even after shelling out tens of thousands of dollars, you may still need to return. Sometimes, the skin loosens again even after your first surgery or surgeries.
2) But, Surgery Is Extremely Expensive
Body contouring surgery is effective, but it comes at a price. A body sculpting specialist in Northern Virginia states that the average price for a full-body lift is on average around $30,000. Plus, it comes with risks.
3) There's a Better Way – Non-Surgical Body Contouring Treatment!
Luckily, there are other, non-surgical options, that don't cost nearly as much. Emsculpt Neo is an innovative procedure that reduces fat up to 30%, builds muscle mass by up to 25%, and also tightens skin.
Your Search for a Non-Surgical Body Sculpting Specialist in Northern Virginia is Over
!
Look, you don't need to spend tens of thousands of dollars to cut off your skin and tighten your body. Other extremely efficient solutions are available to you, and Emsculpt Neo is one of them.
Schedule a consultation at Ultra Body Sculpt to learn more about why Emsculpt Neo is the better way to ditch fat and feel great about the way you look. Contact us online or give us a call at 703-988-2000 today!
Related Posts