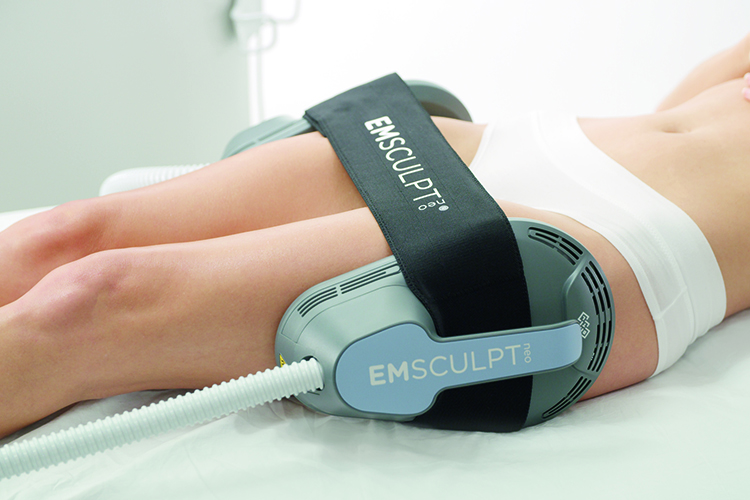 Non-surgical body sculpting is all the rage these days. It's the safest way for you to achieve the body of your dreams, as diet and exercise don't always help you meet your specific goals. But, where can you get great results? Are you a good candidate? Find out everything you need to know about Emsculpt near Fairfax, VA.
What is Emsculpt and How Does It Work?
Emsculpt uses revolutionary high-intensity focused electromagnetic technology, or HIFEM, to stimulate powerful muscle contractions that you can't achieve at a gym. Want six-pack abs? Looking for a safe butt lift? Want both? Neither is a problem with Emsculpt!
What Other Areas Does Emsculpt Treat?
You've got choices with Emsculpt. You can treat your full abdomen or opt to build muscle and burn fat in only your upper or lower abdominal areas. Emsculpt can also successfully treat your thighs, biceps and buttocks.
Is Emsculpt Painful?
No, it's not painful. However, you may experience discomfort similar to what you would after a workout from this non-invasive treatment.
How Do I Get the Best Emsculpt Results?
It's important to remember that Emsculpt is not a weight-loss program. You need to be dedicated to a healthy diet and regular exercise for the best Emsculpt results near Fairfax, Virginia now.
You should also be committed to your treatment plan. Most patients require multiple sessions to achieve their desired body goals.
Am I a Good Candidate for Emsculpt Near Fairfax?
You're likely a fantastic candidate if you are healthy and within 30 pounds of your ideal weight. You need a non-surgical fat reduction consultation with a body sculpting specialist to make sure it's safe for you.
Where Should I Go for the Best Results From Emsculpt Near Fairfax?
At Ultra Body Sculpt, we promise the highest quality personalized care. Our team of experts is here to help you treat your specific body concerns with an amazing outcome!
Are you ready to experience non-surgical body contouring? If so, contact us at 703-988-2000 today. Let's get started on a customized treatment plan, because you deserve the body of your dreams!
Related Posts