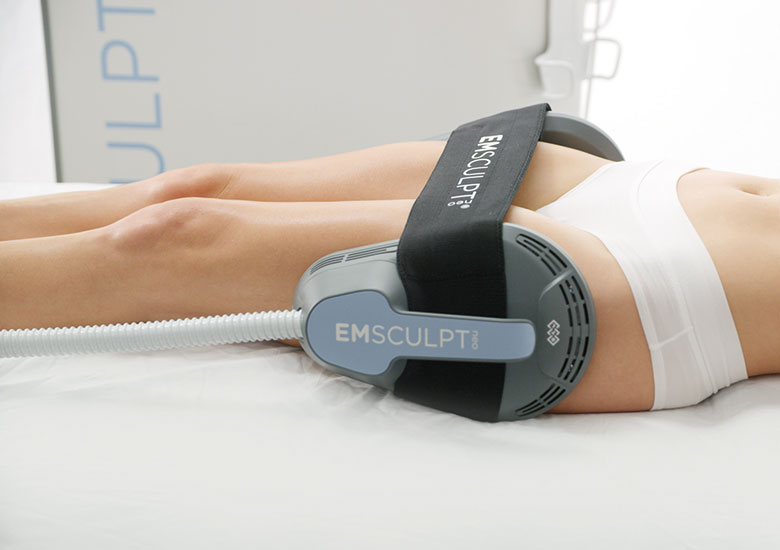 Looking to sculpt your body into the perfect physique you've always wanted? There's no better way than Emsculpt! Or, is there? Now introducing Emsculpt Neo, the revolutionary body contouring procedure that exceeds the expectations of its predecessor Emsculpt. So, what is Emsculpt Neo in Loudoun County? Keep reading to learn!
Emsculpt vs Emsculpt Neo: What's the Difference in These Two Body Sculpting Treatments?
The original Emsculpt is a fantastic fat-reducing and body contouring procedure available to those who want to slim down. It works by using high-intensity focused electromagnetic (HIFEM) technology, which causes strong fat-destroying contractions. Your body rids itself of fat while also building muscle. Emsculpt offers a non-invasive butt lift or can be used to tone your belly or other areas.
Emsculpt Neo in Loudoun County, on the other hand, is the vamped-up version of Emsculpt. Combining HIFEM technology with radiofrequency (RF) heating technology, your fat is literally melted off and your muscles will be toned and tightened up to 25%! The end result is up to 30% fat loss and firmer, stronger muscles.
Which is Best for Me to Get the Remarkable Results I Want for My Body?
Wondering which procedure is best for you? A quick consultation with our body sculpting expert can help you decide which will be the best way for you to achieve your aesthetic goals. Best of all, we offer free Emsculpt consultations so there's nothing to lose … except inches of your trouble zones.
For the Best Emsculpt Neo in Loudoun County, Visit Us at Ultra Body Sculpt Today!
At Ultra Body Sculpt, we're one of the only practices in the Loudoun County area that is currently offering the cutting-edge Emsculpt Neo treatment. If you want to get one step closer to your ideal physique — whether that's cutting inches off your waist, toning and lifting your backside or treating diastasis recti — pick up the phone and dial 703.988.2000
Related Posts