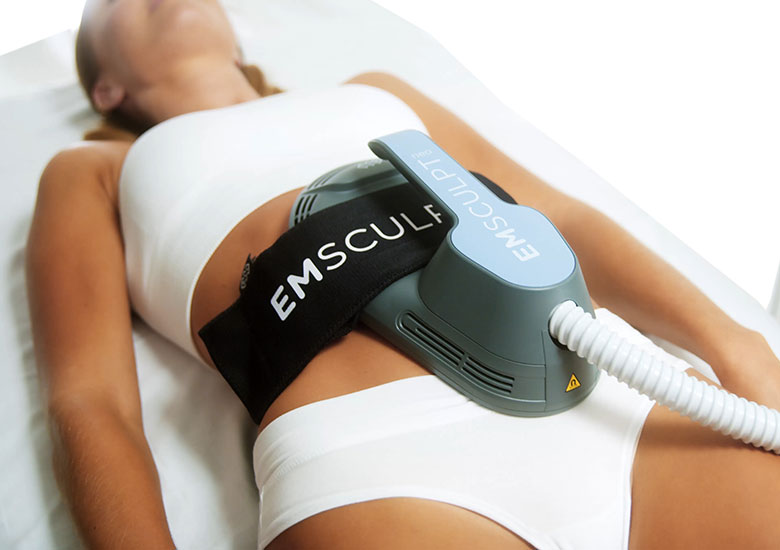 You're ready to quit spending hours at the gym every week and start spending more time relaxing with friends and family. There are just some areas on your body that won't tone up or slim down. You've heard about it, but exactly how does Emsculpt NEO in Loudoun County, Virginia work?
But First, What's So Great About Emsculpt NEO in Loudoun County, VA, Anyway?
Emsculpt NEO in Loudoun County, VA, is the one and only body shaping treatment on the market that uses both radiofrequency heating to blast away fat and focused electromagnetic energy to strengthen your muscles. It's non-invasive, pain-free, and requires zero recovery time.
How Does EmSculpt NEO in Loudoun County Work?
The high-intensity focused electromagnetic energy (HIFEM) contracts your muscles about 20,000 times during your short treatment session. This makes abs tight, booties lifted, and arms super toned without you having to do all the crunches, squats, and other exercises that it would take to get the same results.
With radiofrequency (RF) heating, Emsculpt NEO can melt away your fat permanently and may even help tighten your skin, too. You can expect up to a 30% fat reduction in treated areas and a 25% increase in muscle mass after Emsculpt NEO.
Tell Me the Truth – Is Fat Reduction Without Downtime Possible?
Yes! Emsculpt NEO and most non-invasive body sculpting treatments require zero downtime. You may feel you've had a really intense workout and be a little sore the next day.
Let Ultra Body Sculpt Show You Incredible Results With Emsculpt NEO!
If you're interested in burning fat while simultaneously building muscle, let the providers at Ultra Body Sculpt near Loudoun County, VA, answer that question by showing you! Emsculpt NEO is a fast, simple treatment that gives you remarkable results that last! Visit our clinic to get a better body without ever lifting a single weight. Call 703-659-9049 today to schedule a consultation!
Related Posts