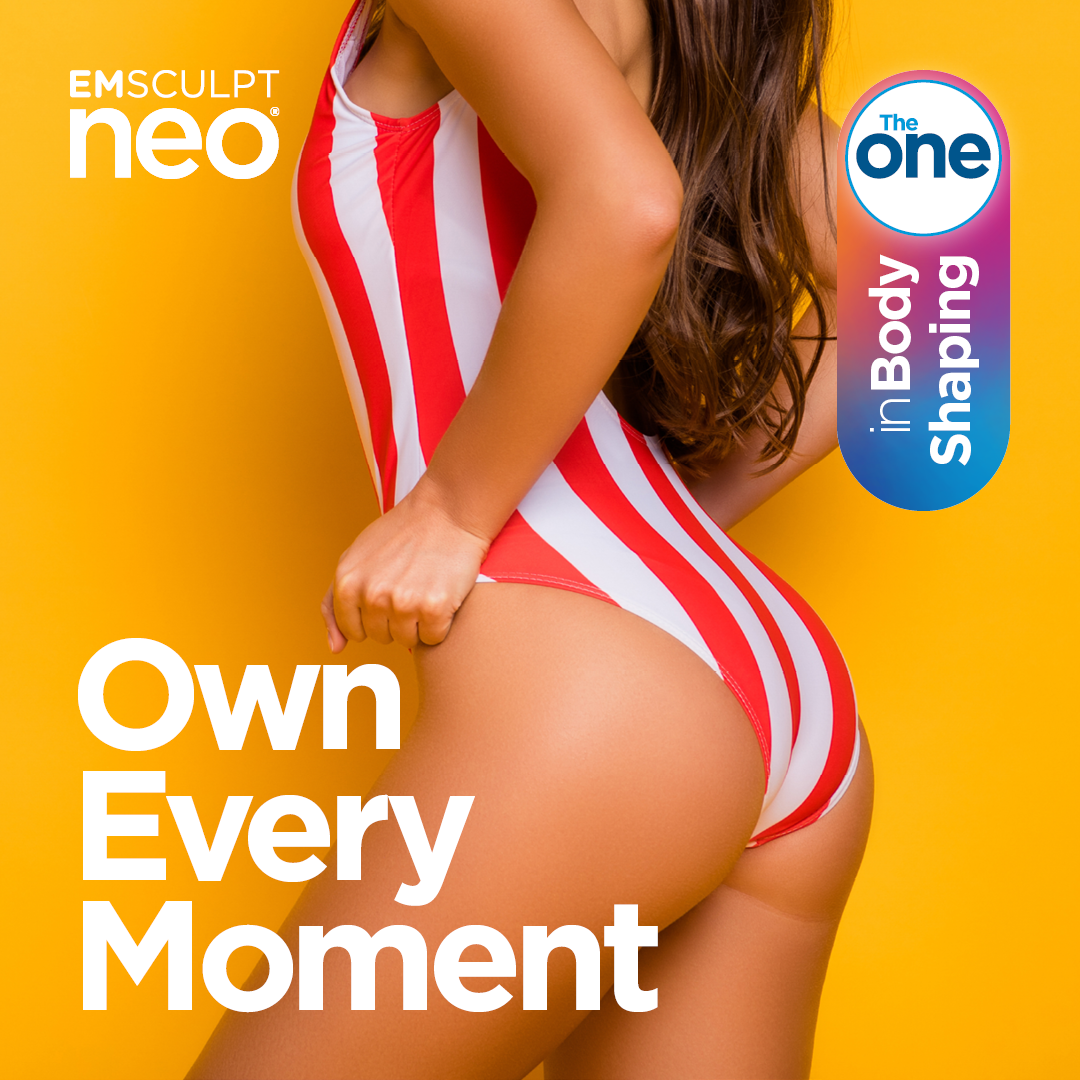 Brazilian butt lifts are all the rage, but is this risky surgery necessary to achieve those results? You'll be happy to know there's an alternative method to surgery, known as Emsculpt NEO! Here's what you need to know about the best BBL in Arlington, Virginia!
What is Emsculpt EO?
Emsculpt NEO takes its original counterpart, Emsculpt, and levels it up with radiofrequency. There are many perks to using HIFEM technology, or high-intensity electromagnetic technology, with radiofrequency, including the ability to burn fat, grow muscles, and help tighten your skin. This non-surgical combination makes Emsculpt NEO the best BBL in Arlington.
Emsculpt NEO will not only engage your muscles and minimize fat, but its built-in radiofrequency maximizes its muscle mass effects and firms your skin, creating a lifted, sculpted appearance.
What Makes it So Good for a BBL?
Emsculpt NEO utilizes 20,000 contractions per 30 minutes, which is the equivalent of 20,000 squats, to not only reduce fat in the treated area but increase muscle mass. How does an increased muscle mass help you during this treatment? It makes for an increased booty size!
Better yet, the radiofrequency that gives Emsculpt NEO its boost may help tighten your skin, as well as reduce the appearance of cellulite. A non-surgical BBL really is that easy nowadays, promising fast and long-lasting results after three or four painless sessions.
Come to Ultra Body Sculpt for the Best BBL in Arlington, VA!
Ultra Body Sculpt is one of the first providers in the United States to offer Emsculpt NEO, helping you to craft perfect results from the best BBL in Arlington, VA. We specialize in surgery-free alternatives to plastic surgery, and innovative and cutting-edge treatments in order to build a better you.
Don't just take our word – read our glowing reviews to see how we've changed the lives of our patients! And then go ahead and book a that free consultation by calling 703-988-2000!
Related Posts