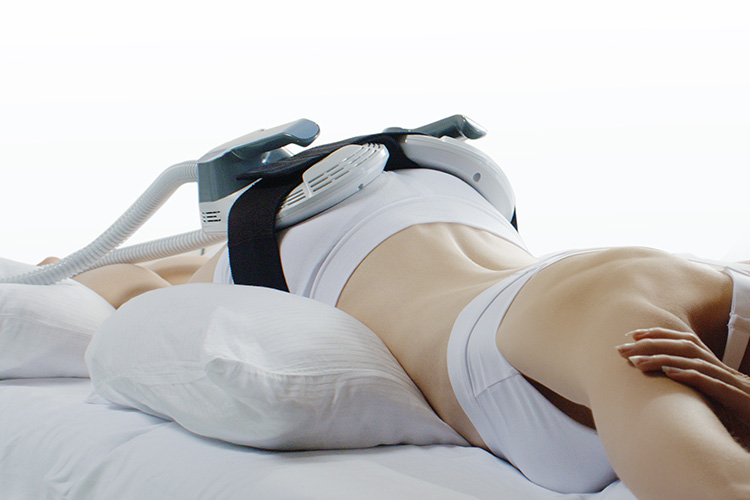 Are you committed to a healthy diet and exercise but still struggling to lose small pockets of fat? Is your muscle definition not quite what you want it to be? If you answered yes, then the best Emsculpt treatments in Ashburn can help.
When getting any body contouring treatment, it's not uncommon to wonder what you can do to enhance your results. Fortunately, it's easy to do. Here's what you need to know.
How Does Emsculpt Work?
Emsculpt and the updated Emsculpt NEO both use high-intensity focused electromagnetic (HIFEM) technology, but NEO also uses the addition radiofrequency (RF) heating for greater results.
The HIFEM stimulates your muscles to contract at a high rate, while the radiofrequency waves break down and destroy fat cells. This is a safe and effective treatment that yields amazing results.
Upon completing your Emsculpt treatment plan, you can experience a body fat reduction of 30% and a muscle mass increase of 25% at the targeted treatment areas.
What Areas Can Emsculpt Treat?
Emsculpt has been approved by the FDA to treat the abdomen, buttocks, thighs, arms, and calves.
Does Emsculpt in Ashburn Hurt?
It kind of depends on your pain tolerance, but not really. You'll also feel warmth during treatment, you'll also feel controlled contractions that cause some people to wince a little, however most patients find it to be comfortable. Afterward, you will likely feel like you completed an intense workout.
How Many Sessions Will I Need?
The number of Emsculpt sessions you need really depends on your body goals. However, most patients find they benefit most from three to four sessions.
Is Emsculpt Better Than Diet and Exercise?
No treatment can or should replace a healthy diet and regular exercise. Three to four Emsculpt treatments can achieve the same effect as one year of strict dieting and workouts. However, it should be combined with a healthy lifestyle instead of as a replacement.
When Will I See Emsculpt Results?
There is a very good chance you'll feel Emsculpt results before you actually see them. Don't expect to see significant results until you complete your entire treatment plan as scheduled. Once that's done, you can expect to see your final Emsculpt outcome within six to eight weeks.
How Long Do Results From Emsculpt in Ashburn Last?
While Emsculpt does offer incredible results for a long period of time, this treatment serves two purposes: to reduce fat and build muscle. So, let's examine maintenance from both angles.
If you are dedicated to taking care of your body, you can expect the increase in muscle mass to last for six months or longer.
The fat loss is permanent, as once those cells are destroyed, they can't return. However, fat cells that remain can expand and diminish the effects. This is why it's so important to commit to a healthy lifestyle before and after Emsculpt in Ashburn, VA.
What Advice Can You Give Me to Maintain My Results?
Staying healthy means drinking plenty of water, eating a balanced diet, engaging in a regular exercise routine, and taking care of your skin. If you're not sure what will work best for your body, it's a good idea to seek the advice from a nutritionist and personal trainer. Not sure about skincare? Your aesthetic provider can help.
Another great tip to maintain your Emsculpt results indefinitely is to schedule follow-up treatments every few months. Take note of the recommendations provided to you by your Emsculpt professional regarding how often you should schedule your sessions and how to get the most out of your results.
How Much Does Emsculpt in Ashburn Cost?
Compared to surgical body sculpting, Emsculpt in Ashburn, VA, is quite affordable. The average cost for Emsculpt is $750, though you may spend as little as $500 or up to $1,500 or more per session.
Your specific Emsculpt cost depends on many variables including the number of sessions you need and the size of the area(s) you are treating. You'll be given pricing before you proceed with treatment.
Am I a Good Candidate for Emsculpt in Ashburn?
Before treatment, you'll schedule a consultation with an experienced provider. During this meeting, you'll have a medical evaluation. You'll also have the chance to share your goals and ask questions, after which they can determine your eligibility.
There is no specific age requirement for this treatment, and it is suitable for all skin types. As long as you are healthy with the desire to reduce fat and build muscle in targeted areas, you're likely a good candidate for Emsculpt in Ashburn.
Get the Best Body Sculpting Results Near Ashburn at Ultra Body Sculpt
We specialize in body sculpting treatments, and we want to sculpt your ultra body in your ultimate body. It's in our name! We use the latest technology to ensure our patients experience stunning results.
At Ultra Body Sculpt, we offer high-quality treatments that set a strong foundation for long-term optimal wellness, and Emsculpt can do just that. During your consultation, we provide a nutritional and body analysis, non-surgical weight loss demonstrations as well as health and wellness planning. This is all free for you!
Call us today at 703-988-2000 to book your consultation. Other than fat, what do you have to lose? Give us a call today, and be sure to ask about our membership options!
Related Posts