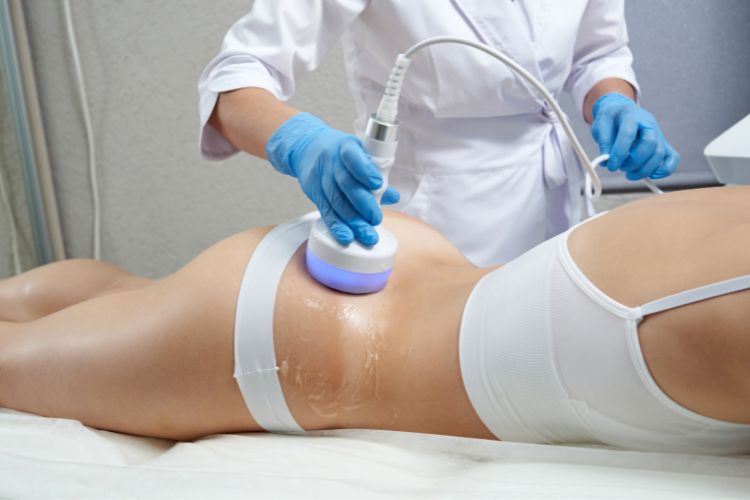 If you're struggling to achieve your body goals despite putting effort into the gym, eating healthy, and taking care of your skin, then body sculpting in Leesburg, VA, may be the solution for you. But, how does body sculpting work? What are the best non-surgical options? Keep reading to find out all of this and more.
What is Body Sculpting in Leesburg?
This term refers to a number of minimally or non-invasive procedures that are designed to reduce fat in the treated area to improve the shape of the area. Many of them can also tighten skin, reduce cellulite, and / or build muscle.
How Does Body Sculpting Work?
Body sculpting in Leesburg, VA, works in many different ways depending on the procedure you choose and what your goals are. For example, some methods use radiofrequency waves while others use extremely cold temperatures or electromagnetic energy.
A contouring expert can help you choose the best option for you based on a number of factors such as your:
Area(s) you wish to address

Current aesthetic

Desired results

Health condition and / or medications you're taking
It's essential to book a consultation with a contouring expert to determine your options.
Is Body Contouring Safe?
Body contouring is generally very safe, especially when you opt for non-surgical procedures administered by a professional. No treatment is completely free of side effects or risks of course, however complications are incredibly rare from non-surgical sculpting methods.
Side effects are different for each treatment. The most common side effects are redness and tenderness in the area. These are typically temporary and mild, regardless of the type of procedure performed.
Who is an Ideal Candidate for Body Sculpting in Leesburg?
Although sculpting options are incredibly versatile and don't have many limitations, not all are suitable for everyone. Non-surgical body sculpting is best suited for healthy adults who are committed to leading a healthy lifestyle.
There are certain medical conditions that can affect candidacy for each procedure, so it's important to talk with your body sculpting specialist about your medical history and medications you're currently taking.
Body sculpting isn't a weight loss tool either. While it is a great supplement to diet and exercise, it is not indicated for weight loss. It can only help you shed fat, tone muscle, tighten skin, and improve your physique as a whole. A healthy, stable weight with a normal BMI is recommended for best results.
What are the Top Non-Surgical Body Contouring Treatments?
There are many types of body sculpting in Leesburg, VA, and all of them use different techniques. Most can be performed on multiple areas of the body, including the abdomen, thighs, arms, and buttocks, though some are recommended only for one specific area.
Which one is right for you is determined by your current physique, health history, and what you're aiming to achieve. Here are just six of the top options for non-surgical contouring.
CryoSkin
CryoSlimming and CryoToning are two of the three innovative treatments developed by CryoSkin. CryoSlimming uses precise cold and warm temperatures to target temperature sensitive fat cells and stimulate the release of them via your lymphatic system, resulting in optimal fat loss.
CryoToning is an excellent supplement to CryoSlimming, using a relaxing cold massage to lift, tighten, and overall improve your skin's texture and appearance.
Emsculpt & Emsculpt Neo
Emsculpt combines the best of both worlds – fat burning and muscle building – in one easy treatment. Emsculpt induces up to 20,000 supramaximal muscle contractions, which is the equivalent to 20,000 squats, curls or crunches, through the power of high-intensity focused electromagnetic energy (HIFEM).
Emsculpt Neo uses radiofrequency waves to also tighten skin and even reduce the appearance of cellulite on top of the original Emsculpt's ability to strengthen your muscles and burn stubborn fat.
Emtone
Emtone combines radiofrequency (RF) energy and mechanical, targeted pressure to tighten and firm skin, boost collagen production, and encourage tissue rejuvenation. This is particularly useful if you struggle with skin laxity, especially after weight loss. Emtone also addresses cellulite.
Morpheus8
If you're not sensing a theme already, radiofrequency is the way to go. Morpheus8 is yet another radiofrequency treatment, combining it with minimally invasive microneedling as well. This creates controlled injuries along the skin as it emits heat with radiofrequency.
This powerful combination has many benefits, including fat reduction, skin tightening, stretch mark treatment, and even hyperhidrosis treatment.
Sculptra Butt Lift
Want a Brazilian butt lift (BBL) to really enhance your contours but don't want everything that comes with surgery? Then a Sculptra BBL is just what you need. This minimally invasive injectable dermal filler adds volume to your backside with the added bonus of reducing dimpling.
It's safer, less expensive, and requires no downtime. Compared to the surgical alternative, it's a much better BBL!
Venus Bliss
Last but certainly not least is Venus Bliss. This unique device combines three technologies (diode laser, radiofrequency, and pulsed electromagnetic fields) for non-invasive lipolysis and cellulite reduction. This results in a smoother, tighter, and overall more contoured physique without the use of surgery.
Try Any of These Amazing Methods for Body Sculpting in Leesburg, VA, at Nearby Ultra Body Sculpt
It's easier than ever to safely and affordably achieve your dream body! Ultra Body Sculpt offers all of these treatments and so much more, including a full body analysis to really help you reach your goals.
For more information about our services, you can reach us at 703-988-2000 to ask us questions or to book your free consultation.
Related Posts