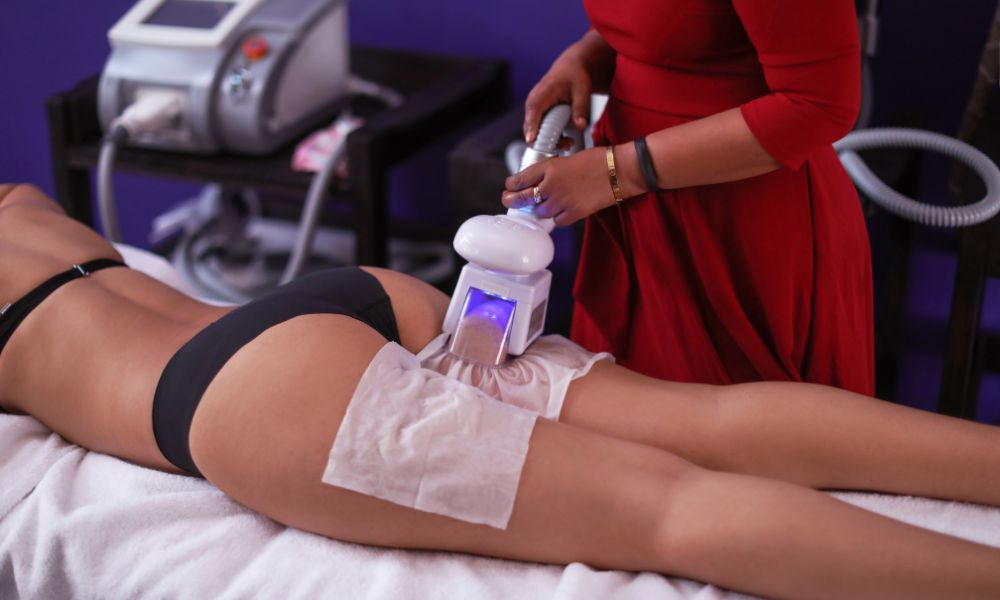 CoolSculpting and CryoSlim are brand names for non-surgical cryolipolysis techniques that eliminate fat cells by using sub-zero temperatures. Both brands offer high-quality results and are safe and effective. So how do you decide if you want to try CoolSculpting in Alexandria? We're here to help you figure it out.
6 Things You Should Know About CryoSlim and CoolSculpting in Alexandria
Here are six things you should know when looking for the best results from CryoSlim or CoolSculpting in Alexandria, VA.
Commitment to the Treatment Plan Is Key
Similarly to diet and exercise, or just about anything that requires consistency, you'll get the most out of your treatments by committing to the plan recommended by your CryoSlim specialist. This may mean receiving anywhere from one to four sessions, though you may want more for optimal results.
CryoSlim Has Benefits CoolSculpting in Alexandria Doesn't
CryoSlim and CoolSculpting in Alexandria, VA, both work their magic with the process of cryolipolysis because it's one of the most effective non-surgical fat reduction methods. CryoSlim takes it a couple steps further however by using a lipolaser first to destabilize fat cells, making them more susceptible to damage.
That's when cryolipolysis swoops in, freezing and destroying the fat cells. Finally, ultrasonic cavitation disrupts them further for increased metabolization of the dead fat cells.
It Can Treat Several Areas of the Body
Cryolipolysis is incredibly versatile in what it can treat. Virtually all major areas of the body that carry excess fat can see improvement after a CryoSlim session.
Treatment areas include the arms, buttocks, obliques, lower and upper back, lower and upper abdomen, and other areas.
It's Not for Everyone
If you have an interest in CoolSculpting in Alexandria, you may be wondering who is it for. Thankfully, it is not too picky with its candidates. Patients with cold-related conditions, pacemakers or other medical devices, or an active skin infection in the treatment area should not receive cryolipolysis.
It is not ideal for patients who are significantly overweight. In fact, cryolipolysis works best for patients who are at or near the ideal weight.
It's Non-Invasive and Well Tolerated
Want the results of liposuction but prefer to leave out the incisions and intimidating surgery? CryoSlim is made for people like you! This treatment is completely non-invasive and very well tolerated with high success and satisfaction rates.
Cryolipolysis complications and side effects are possible, but are very rare. That being said, mild side effects like swelling, redness, sensitivity, and tenderness are not unusual. These typically resolve quickly on their own though.
Results Are Long Lasting and Can Even Be Permanent
When you burn fat naturally, the fat cells shrink. When you gain fat, the fat cells grow. This is why fat percentage fluctuates, why it can be difficult to lose stubborn fat, and especially why it's hard to keep that fat off.
When fat cells are destroyed, the body doesn't replace them. Because cryolipolysis actually eliminates fat cells to be disposed of by your body, this means fat reduction from this treatment is permanent. However, you can diminish your results if you allow your weight to fluctuate drastically, but this can be prevented or minimized with diet and exercise.
Results Take Time to Develop
Neither CoolSculpting nor CryoSlim are one-and-done treatments that give you results on the very same day. While it's possible for you to see improvement in your shape much sooner, it can take a few months before a drastic change is visible in your body, and it usually occurs gradually.
Want Great Results From CoolSculpting in Alexandria? Try CryoSlim at Ultra Body Sculpt!
Get the best CoolSculpting in Alexandria, VA by actually choosing CryoSlim! Your dream body is just a phone call away, so don't wait! Contact us today at 703-988-2000 to book your free consultation! We even offer a quick and easy full body analysis to develop the right treatment plan for you.
Related Posts