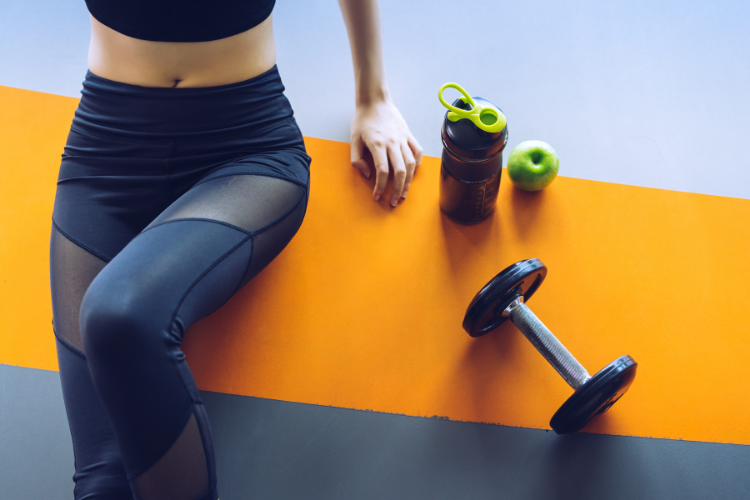 You diet, you exercise, and you are SO CLOSE to your body goals. But, there is still that tiny bit of stubborn fat that simply will not go away. What do you do? The answer is, give Emsculpt in Falls Church a try! Inevitably though, we always get this follow-up question: "Can I work out before Emsculpt treatments?" Here's the deal.
How Do I Prepare for the Treatment? Can I Work Out Before Emsculpt in Falls Church?
It's relatively simple to prepare for Emsculpt in Falls Church. Here are the top ways to get ready for your appointment:
Do not work out the area that will be treated within two or three days before treatment to help maximize your comfort.

Don't eat a big meal before the procedure, especially if you are treating your abs. A light high-quality protein snack may be okay.

Shave body hair around the area you wish to target.

Avoid any creams and lotions.

Be sure to stay hydrated.
The good news? Because there is no downtime associated with Emsculpt in Falls Church, you can work out afterward. Just keep in mind you may experience some soreness. Also, why not document your experience? The before-and-after photos will be an inspiration to you and to others.
With the use of electromagnetic technology, a specific area on the body is targeted and muscles are contracted approximately 20,000 times during a 30-minute session. What does this do? It creates a condition in which the muscles are forced to adapt and build muscle, giving you the perfectly sculpted body you desire.
You're Ready to Achieve a Contoured Physique, So, Now What Do You Do? ? Book a FREE Consultation With Our Body Sculpting Experts!
The question, "Can I work out before Emsculpt," has been answered. Now, it's time to treat yourself to a free full-body analysis and non-surgical body sculpting consultation to learn more about Emsculpt in Falls Church. Call us today at 703-988-2000 to schedule your appointment! We look forward to helping you achieve your ideal image through non-invasive cosmetic treatments.
Related Posts