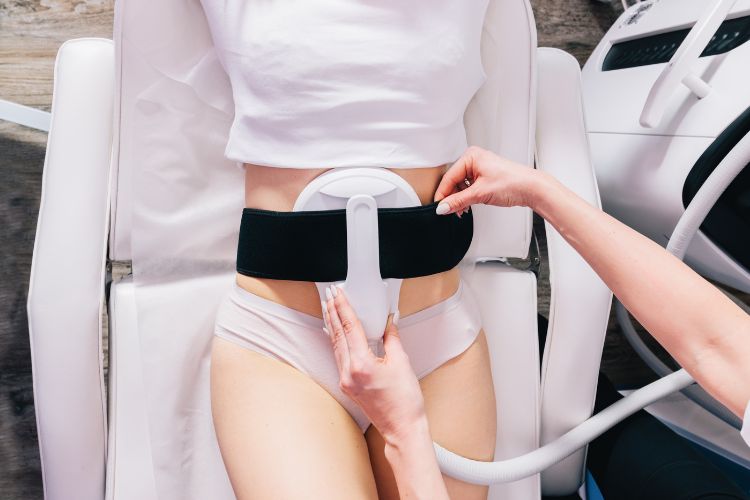 Even after spending hours at the gym and eating a healthy diet, you may still be stuck with stubborn pockets of fat that just won't go away. The good news is that you can achieve your dream look without going under the knife, thanks to non-surgical body sculpting treatments in Dulles, VA.
Here Are Your Best Options for a Beach-Ready Bod This Summer
Get the figure you've always wanted with these options for the best body sculpting treatments in Dulles.
Emsculpt
Emsculpt is an FDA-approved, non-surgical procedure that not only burns fat but builds muscle at the same time! This revolutionary treatment provides amazing results without any incisions or downtime. It uses high-intensity focused electromagnetic technology to stimulate intense muscle contractions, which stimulates muscle growth.
A 30-minute treatment is equal to 20,000 crunches, 20,000 squats, or 20,000 curls, depending on the area it's used!
Emsculpt Neo
Upgrading Emsculpt, which was already one of the best body sculpting treatments in Dulles, VA, Emsculpt Neo combines high-intensity focused electromagnetic fields with radiofrequency (RF) energy to burn fat and build muscle at the same time. During treatment, the muscles are stimulated with powerful contractions, which stimulate growth and improve muscle fiber strength. The treatment also breaks down fat cells to further sculpt your body.
Sculptra Butt Lift
Want a plump behind without having to do hundreds of squats a week? With a Sculptra butt lift, you can enhance your curves without going under the knife. This non-invasive body sculpting treatment is the perfect pick-me-up for your butt. It not only increases volume, but also reduces the appearance of dimples.
The Best Body Sculpting Treatments in Dulles Can Be Found at Nearby Ultra Body Sculpt
Look and feel more confident in the mirror, at the beach, or anywhere you go with body sculpting treatments from Ultra Body Sculpt. Whether you want to lose fat and tighten up your belly or if you want to give your butt a boost, we've got just the treatment for you!
Contact our state-of-the-art facility online or give us a call today at 703-988-2000 to schedule an appointment, and love the way you look and feel in your new body!
Related Posts