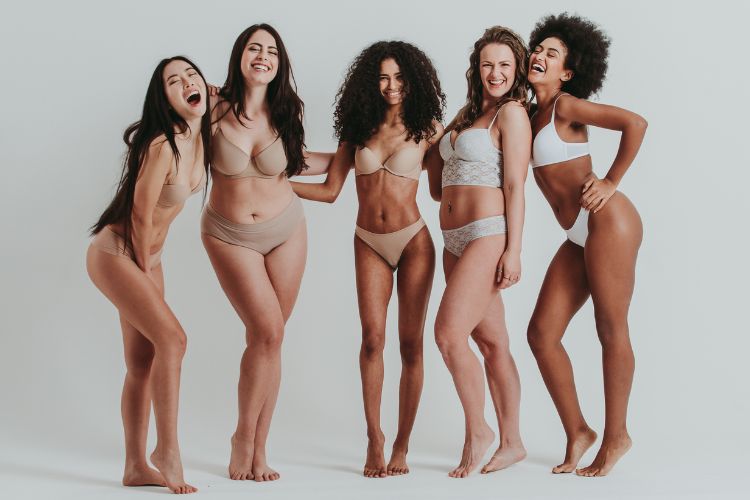 Are you struggling to achieve that slim and toned body for the summer? Do you look in the mirror and just wish those annoying pads of fat would simply disappear? You're not alone. Thanks to body sculpting, this is entirely possible. Here's what you need to know on how to get the best body sculpting results in DC!
What Are the Different Types of Non-Surgical Body Sculpting?
Body contouring / body sculpting is a type of cosmetic procedure that is performed to do exactly what it sounds like – slim, contour, or otherwise shape your physique into a more desirable look. Typically, this looks like fat reduction and / or muscle toning though it can also include cellulite reduction and / or skin tightening.
There are many non-surgical and surgical techniques available for body sculpting, so you certainly have choices. If non-surgical contouring is your goal, consider the following top options.
Cryoskin: Cryoskin offers various innovative technologies to help you look and feel your very best, including their unique CryoSlimming and CryoToning devices. CryoSlimming uses specific cold and warm temperatures to carefully target and stimulate the release of your fat cells, allowing them to be naturally processed and eliminated by your lymphatic system. CryoToning, on its own or paired with CryoSlimming, uses a soothing cold massage device to lift, tighten, and smooth your skin for an overall improved appearance.
Emsculpt / Emsculpt Neo

:

Emsculpt

and its successor Emsculpt Neo are the first devices of their kind to both burn fat and build muscle. With the use of high-intensity focused electromagnetic therapy, also known as HIFEM, these treatments induce up to 20,000 powerful muscle contractions in a 30-minute session. This is more than what can naturally be achieved with standard exercise, putting stress on your muscles in order to strengthen and tone them with the added benefit of fat loss. The Neo device is even more powerful, inducing a higher number of contractions, plus using radiofrequency (RF) energy to heat up temperature-sensitive fat cells and cause apoptosis.
Venus Bliss: Venus Bliss is truly blissful! This non-invasive lipolysis machine uses diode lasers to achieve fat loss, paired perfectly with an applicator that uses both multipolar RF and pulsed electromagnetic fields to reduce cellulite, creating a slimmer and smoother appearance. So, not only does this treatment offer fat reduction, but it also boosts collagen and elastin fibers for the best of both worlds.
As you can see, there are many surgery-free and even non-invasive options to slim down and tone up, as well as enhance your skin. Which procedure is right for you ultimately depends on your unique goals, body type, and budget.
How Quickly Can Results Be Seen From These Various Methods?
Good things come to those who wait. This is especially true of any body sculpting procedure, surgical or otherwise. Because the aforementioned treatments are non-invasive, they typically require more than one session, plus some time to see results from those sessions.
Depending on your current physique, you may see improvement in the first week, or it could take a couple of months to begin noticing a difference. You will likely notice the peak of your results within six months to a year after your final treatment, but it ultimately depends on the procedure you choose.
How Long Do Results Last? Are Body Sculpting Results Permanent?
Body contouring is only considered truly permanent when fat cells are removed or eliminated permanently by your body or via suctioning them out through liposuction. However, it is still possible to diminish your results if you do not maintain a healthy lifestyle with a stable weight.
Talk with your provider about the results you can expect, how long they last on average, and the best way to upkeep them. More often than not, committing to health habits like eating a balanced and nutritious diet, drinking water and avoiding soda, and engaging in physical activity is enough.
The occasional maintenance session can also help to ensure long-lasting effects.
What Are Some Tips on How to Get the Best Body Sculpting Results in DC?
Before you invest your time and money into pursuing body sculpting, you want to make sure that you're a candidate, plus take the appropriate before and after steps to maximize your outcome. Here are a few simple tips to help with that.
Consult with a reputable provider to ensure your candidacy. While body contouring can benefit various people, it offers the most improvement for patients at or near their ideal weight, who have a healthy BMI, and already lead an active lifestyle. Keep in mind that Emsculpt Neo can be used on people with a BMI of 35.

Have realistic expectations regarding your outcome. While these devices certainly yield impressive results, it's important to establish your goals with your specialist beforehand.

Follow your provider's pre-treatment and post-procedure instructions. These vary depending on the procedure itself and can include massaging the treated area, temporarily avoiding exercise or even exercising more often, using a compression garment, and not taking certain medications.

Consider limiting your salt and sugar intake and increasing your water intake. This benefits various types of body sculpting.
Take the Next Step Towards Your Dream Physique at Ultra Body Sculpt in Nearby Arlington, VA!
Ultra Body Sculpt is here to make your dream body a reality – after all, it's in our name! If you're wondering how to get the best body sculpting results in DC, simply choose us and we'll help you find the right treatment for you.
Contact our state-of-the-art facility online or give us a call at 703-988-2000 to book your free consultation!
Related Posts