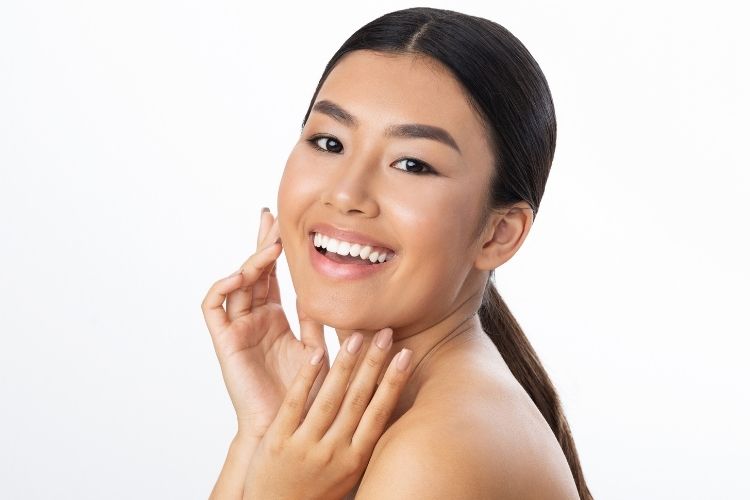 Intense pulsed light (IPL) devices are some of the most advanced treatment options for photofacials. The Venus photofacial treatment is a fantastic IPL treatment, precisely delivering pulses of light into the skin to reverse effects of sun damage, vascular issues, aging signs, and so much more! This treatment can improve the color, texture, and overall well-being of your skin.
Why Choose Venus for Your IPL?
Choose Venus for your IPL in Arlington to reveal more youthful skin. This fabulous non-invasive treatment is fast and effective, and it does not require recovery time. IPL from Venus is also one of the most comfortable cosmetic service options, thanks to its built-in cooling system. Unlike similar options, this treatment option also works for all skin types.
What Does an IPL Photofacial Feel Like?
This treatment feels like a slight flick on the skin. The exact sensation will vary a bit depending on the body part being treated, with more sensitive areas being more prone to pain. The device used in the procedure has a built-in cooling component that can help a lot in terms of comfort.
When Will I See Results?
Exact results vary based on the individual. You will likely be able to see results a week after treatment, and you should see full results three to six months afterward.
Am I a Good Candidate for IPL?
You are likely a good candidate for IPL in Arlington, VA, if you want to improve the appearance of your skin, are in overall good health, and have realistic expectations about your outcome.
For IPL in Arlington, VA, Where Should I Go for Quality Results?
Ultra Body Sculpt is where you want to be if you want a fast and effective way of reducing the appearance of sun damage on your skin. To make an appointment, contact us online or call us up at 703-988-2000 today. We are excited to help you achieve the skin of your dreams through non-surgical cosmetic treatments, and check out our current specials to help you save money on our services!