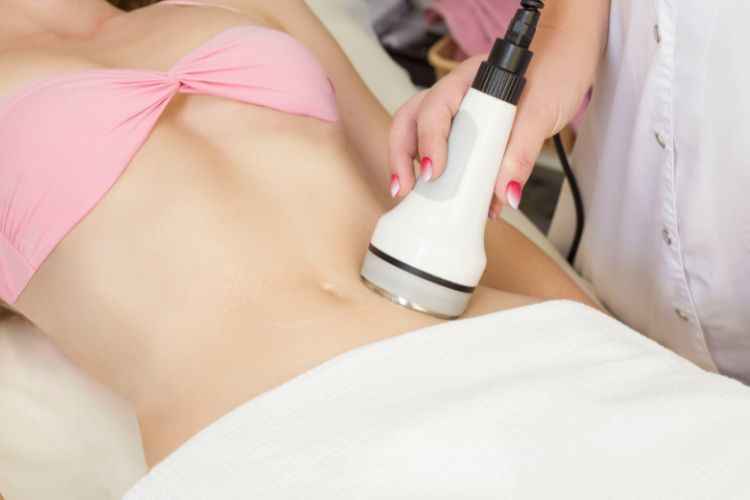 Trying to lose those last few pounds can be incredibly frustrating. You reach and plateau, and then… nothing. It happens to everyone. Thankfully, with the best non-surgical liposuction in Tysons Corner, you can get beyond that fat loss plateau and have the body you truly desire.
Why Choose Non-Surgical Liposuction in Tysons Corner?
Non-surgical fat reduction is a fantastic alternative to traditional surgical liposuction. With a non-invasive procedure, you don't have to worry about the potential complications and dangers of surgery – no incisions, no anesthesia, and no risk of infection.
You are also looking at a much easier recovery. Surgery is an intense process, while non-surgical liposuction is actually quite gentle on your body. In most cases, there simply is no recovery or downtime necessary. You have your treatment, then get on with your day!
There is also the matter of cost. Surgical liposuction can cost thousands of dollars and you're not just paying for surgery. There are often other fees associated with surgery, such as anesthesia, follow-up visits, and compression garments.
Typically, non-surgical lipo costs much less. However, keep in mind your final cost will depend on the treatment you choose and the number of treatments you need to reach your ideal aesthetic.
What Non-Surgical Liposuction Treatments Are Available at Ultra Body Sculpt?
The demand for non-invasive fat reduction and advances in technology have meant the creation of many safe options. Some of the most popular treatments include:
Cryoskin

: With a cost of around $400 per session, you'll notice immediate results with improvements continuing to happen for weeks after your treatment. Many patients also find they only need one session to achieve their desired results.

Emsculpt NEO

: Get ready to look like you've hit the gym hard! Emsculpt NEO not only burns fat, but it builds muscle too. At around $1,000 per session, you'll feel results immediately and see them improve over time. It's a painless treatment with no downtime for recovery needed.

Venus Bliss

: A somewhat new player to the non-surgical lipo game, diode laser technology is used to penetrate deep below your skin to blast away unwanted fat. With an average cost of around $1,000 per session, you only need to wait three to six months to see your physique change into one you'll be happy with.
What About Aftercare?
Because you've made the decision to skip a complicated surgery, non-surgical liposuction aftercare is pretty easy. For 24 to 48 hours, you should skip salting your food and drinking alcohol, as these can cause swelling and bloating.
While you do need to exercise to get the best results, you should avoid the gym for at least 24 hours. Instead, take it easy for a day or two to let your body adjust to the treatment.
Compression garments are typically needed after surgical liposuction, and there is evidence to show they can help after your non-surgical lipo too. Ask your fat reduction specialist if it's possible you'll benefit from light compression.
How Do I Get the Best Results From Non-Surgical Liposuction in Tysons Corner?
Your specialist will give you full instructions after your treatment, so be sure to follow them in addition to these general guidelines to ensure great results from the best non-surgical liposuction in Tysons Corner.
Eat a well-balanced diet and exercise regularly. It is possible to gain weight after treatment, so keep yourself in check and continue a healthy lifestyle. This means staying hydrated too.
I See That it Can Take Weeks or Months to See Final Results. Why Does it Take So Long?
Unlike surgical lipo which suctions out fat, non-surgical procedures use different methods to break down fat. Depending on your goals your non-surgical liposuction might use radiofrequency energy, laser therapy, or cold temps to destroy fat cells.
These delivery methods allow your body to safely and naturally break down and eliminate fat over time. Weeks or months might seem like a long time, but time flies, right? You'll be so happy you waited patiently on your final results!
How Many Non-Surgical Lipo Treatments Will I Need?
Everyone is unique, so what works for someone else might not work the same for you. The number of treatments you need will depend on the technique used, the areas you wish to treat, and your specific body goals.
Speaking of Treatment Areas, Where Does Non-Surgical Lipo Work?
One of the greatest things about non-invasive lipo is its ability to treat many different areas of the body. Your abdomen, flanks, hips, inner / outer thighs, back, bra line, under / upper arms, chin, and jawline will all respond exceptionally well to non-surgical liposuction.
Is Non-Surgical Liposuction in Tysons Corner for Everyone?
Truthfully? No, it's not. If you have a significant amount of fat to lose, you may fare better with surgical lipo.
Non-surgical lipo is ideal for those who are healthy and close to their goal weight. Men and women with small pockets of fat respond exceptionally well to this type of liposuction.
How Do I Find Out if Non-Surgical Liposuction is Right for Me?
Your first step to a beautifully contoured body is a consultation. This meeting with your liposuction specialist is when you'll have a medical evaluation and discuss your body goals.
You'll also have the opportunity to ask non-surgical fat reduction questions, so go prepared with a list of things you want and need to know. You'll also work with your specialist to create the exact treatment plan you need to reach your goals.
Are You Ready to Try the Best Non-Surgical Liposuction in Tysons Corner? Give Ultra Body Sculpt a Call Today!
All it takes is one quick phone call to schedule your consultation for non-surgical liposuction. Contact us today at 703-988-2000 to meet with one of our highly-skilled specialists to create a personalized treatment plan just for you.
We're excited to partner with you on your fat reduction journey!
Related Posts