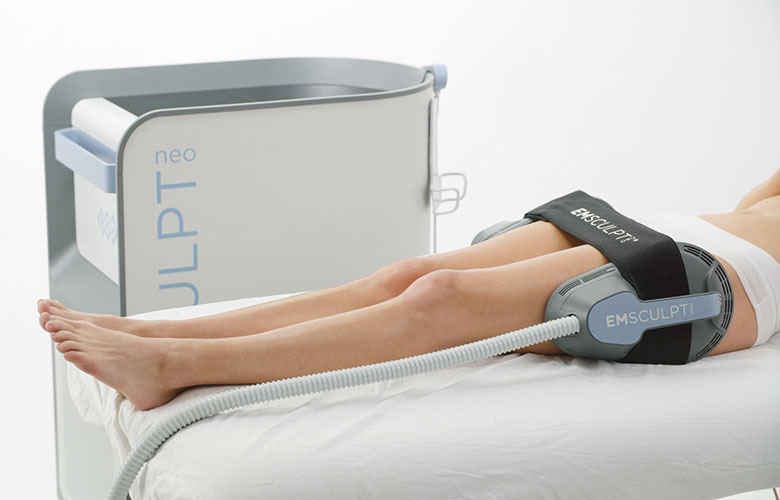 Have you tried everything to sculpt your body to no avail? Has no amount of diet or exercise worked? Lucky for you, there's Emsculpt and Emsculpt Neo, leading non-surgical body contouring procedures. The best part? Emsculpt Neo in Leesburg, VA, not only eliminates fat, but also tones your muscles simultaneously! Keep reading to learn more about the benefits of this game-changing technology.
Non-Surgical Fat-Blasting: Here's The Scoop
Liposuction is great, but the risks, surgery, and lengthy recovery aren't always desirable. That's one of the main reasons non-surgical procedures like Emsculpt and Emsculpt Neo have become so popular.
Emsculpt Neo in Leesburg, VA, is an innovative procedure that uses high-intensity focused electromagnetic (HIFEM) technology to essentially melt your fat away! Emsculpt Neo takes Emsculpt to the next level by introducing radiofrequency (RF) technology, combining the two technologies for a revolutionary procedure.
Want to Know the Best Part of Emsculpt?
I can't stress this enough, the best part of Emsculpt and, even more so, Emsculpt Neo in Leesburg, is the unique ability to grow and tone your muscles for outstanding results. Most other non-surgical body contouring treatments only focus on eliminating fat. What makes Emsculpt unique is that it goes beyond fat and into your muscles.
Why spend countless hours exercising when Emsculpt can rid you of fat and build your muscles. Ready for a sexy, toned physique? What are you waiting for?
Now is YOUR Time to Book Emsculpt Neo in Leesburg, Virginia!
At Ultra Body Sculpt, we're one of the very first providers of Emsculpt Neo in Leesburg, VA. With this treatment's capabilities, we're able to offer you the best body contouring service in the country and will help you get the tight body we know you deserve.
Contact our office online or give us a call at 703-988-2000 to schedule a consultation today or book an appointment online (just click "not a staff member" below the login information), and let us help you achieve a better body! Ask about our current specials to help you save on cosmetic treatments.
Related Posts