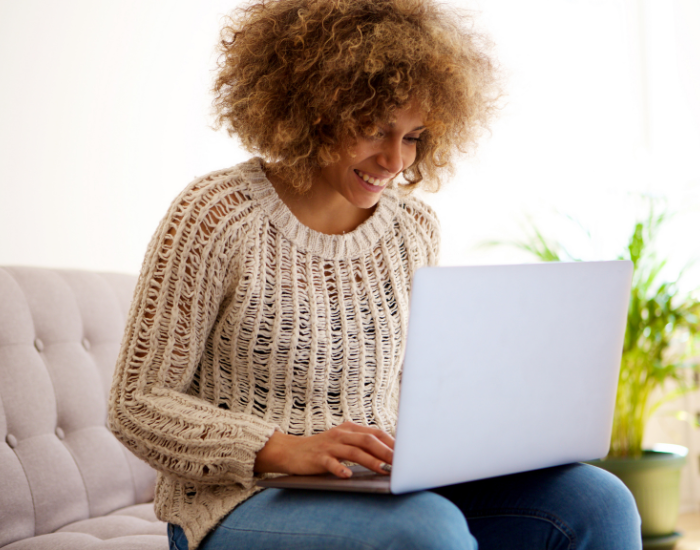 On a quest for the perfect body? If so, and diet and exercise aren't enough to help you reach your goal, you can try surgery-free body contouring methods to conquer your mission. There are many options on the market, each with its own unique benefits. So, which do you choose for the best body sculpting results in Chantilly, Virginia? And what exactly is non-surgical body contouring anyway?
Here's What You Need to Know About Non-Surgical Body Contouring / Sculpting Techniques
In recent years, technological advancements have made it possible to achieve the perfect physique without going under the knife. Gone are the days when fat reduction required a scalpel, general anesthesia, weeks of downtime, and a lot of risks.
Non-surgical body sculpting is simply the name given to a variety of treatments that are used to achieve your desired body aesthetic without the need for surgery. The goal of each individual treatment may be one or any combination of the following:
Eliminate pockets of stubborn fat

Diminish the appearance of cellulite

Tighten skin

Tone muscle

Reduce circumference in the treated area
Basically, they just reshape and / or smooth the targeted area in order to create a more desirable look. These methods are becoming increasingly popular as people seek to achieve their body goals without the risks of surgery or long recovery times, as most don't require downtime at all.
To find out which one is right for your goals, you need a consultation with a body shaping expert. Here are five of the top choices, and keep in mind that most require you to be at or near your goal weight for optimal results:
LipoLaser Is an Excellent Alternative to Surgical Lipo
Using dual-wavelength technology, LipoLaser burns fat cells in those stubborn areas like your belly, thighs, arms, and back. Using your body's natural waste elimination system, or lymphatic system, fat that is destroyed by the laser treatment is eliminated over time. This safe method can also promote skin tightening for optimal results.
Your provider will likely recommend a series of sessions to accomplish the intended look from LipoLaser. How many you need is based on a number of factors such as your current appearance and your unique goals. Some may only need a visit or two, while others may need up to six. This applies to nearly all contouring treatments, as they are customizable for your needs.
Emsculpt and Emsculpt Neo Offer Some of the Best Body Sculpting Results In Chantilly, Virginia
Neo is the latest and greatest from Emsculpt, but they're both amazing! In terms of body sculpting technology, Emsculpt is the first and only non-surgical technique to build muscle and reduce fat in the targeted area.
It works through high-intensity focused electromagnetic (HIFEM) technology, which induces 20,000 muscle contractions in just 30 minutes. Can you do that many sit-ups or squats? We didn't think so! And now, you don't have to!
Neo simply builds onto this powerhouse of a sculpting method by adding radiofrequency (RF) energy for faster and greater results.
Venus Bliss Combines Body Contouring Technologies for Sensational Belly Sculpting
RF energy and a diode laser come together and alternate cooling and warming phases throughout the treatment for maximum effect. So, just what can you expect from this remarkable technology? Venus Bliss is designed to reduce fat in the targeted area, smooth out the dimpled appearance caused by cellulite, and address skin laxity.
You may only need one session of Venus Bliss to reach your goal, though most providers recommend up to three. The effects are seen within three to six months of your last session.
Cryoslimming is Great for Fat Reduction Through the Popular Cryolipolysis Technique
A better alternative to a popular cryolipolysis method you've probably heard of, cryoslimming freezes fat cells to shock them and cause cellular death. Your body then naturally eliminates the fat cells over time through your lymphatic system. Just one session can reduce the circumference of the treated area by up to two inches.
You may see minor improvement right away, but it can take several months for the final outcome to be evident.
Want to Learn More About the Many Benefits of Non-Surgical Body Contouring Methods? Here Are Just Some of the Reasons People Choose Treatments Like Emsculpt
In addition to reduced surgical risks, you can enjoy many other benefits from choosing one of the above options. These treatments:
Allow you to spot treat specific areas, which diet and exercise can't do

Are much more affordable than their surgical counterparts

Are safe for most adults who are in overall good health

Cause little to no discomfort, so you can relax and let the machine do the work

Don't require you to alter your schedule other than for quick sessions you can complete on your lunch break

Often allow people who don't qualify for surgery to still achieve their ideal body

Typically offer long-term results when combined with a healthy lifestyle
State-of-the-Art Body Sculpting Treatments Near Chantilly Are Found at Ultra Body Sculpt
The best results from body sculpting in Chantilly, VA, are just a phone call away in nearby Arlington, so dial 703-988-2000 today and book your consultation!
Remember, there is no one-size-fits-all method for body sculpting. Different people require different approaches. So, let our body slimming experts treat you to a complimentary session to see which one is the best way for you to smash your fat-slashing goals!
Related Posts