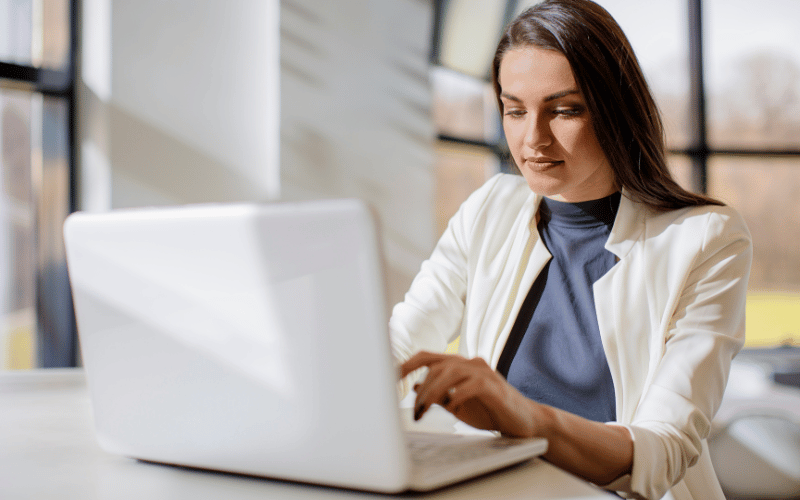 Semaglutide injections like Ozempic are trending, and for good reason. It seems like a once-unattainable goal for a safe and effective weight loss medication has finally been achieved! Do they truly work though? Can they help you finally achieve your goals and keep the weight off for good? And, just how much do weight loss injections cost? Here's the scoop!
What Are Weight Loss Injections, and How Do They Work to Provide Stunning Yet Stable Weight Reduction?
Weight loss medications claiming to shed pounds fast are a dime a dozen nowadays, however many don't actually work or are downright unsafe. If you're tired of the false claims and trying experimental products, then it's time to open your eyes to semaglutide injections, sold under brand names like Ozempic and Wegovy.
These medications were originally designed to manage type II diabetes but have recently found themselves in the spotlight for their powerful weight reduction benefits.
Semaglutide is a once-weekly injectable that belongs to a drug class called GLP-1 (glucagon-like peptide) receptor agonists. These drugs mimic a hormone that naturally occurs in your body to release insulin in response to eating, hence its use for type II diabetes.
Both clinical studies and anecdotal experiences have discovered that it does a lot more than that. It has demonstrated an ability to suppress your appetite and signal to your brain that you feel full sooner, as well as for longer periods of time.
This, of course, is profound for people struggling to lose weight, especially if binge eating or overeating in general has been detrimental to their journey.
Who Will Benefit the Most From Taking Weight Reduction Medications Like Semaglutide?
This so-called "skinny shot" has become popularized by celebrities and influencers, but let's face it – many of them already had the ideal body type to begin with! So, it's hard to tell if it actually works for people who are overweight or obese.
So, who makes a good candidate. Those who will benefit most from semaglutide are people who are overweight or obese and have struggled with the ability to shed pounds and keep them off. There are always exceptions to the rules, of course, but these are the patients who have seen the most benefit.
Semaglutide injections have proven to be effective for a wide spectrum of people, especially if your BMI is over 27 and you struggle with weight-related conditions, such as type II diabetes and high blood pressure.
How Much Do Weight Loss Injections Cost? Are They Covered Under Health Insurance?
Semaglutide and other weight loss injections cost anywhere from $950 to well over $1,000 per month. How much your weight loss injections cost each month depends on the dose, the brand you choose, and other factors. Most people begin at 0.5mg and gradually work their way up to 2.4mg, which is then used to promote and maintain weight loss.
While it may seem costly, the majority of patients who use Ozempic or Wegovy for weight management or management of their health conditions view this drug to be worth it.
While popular insurance plans will cover these drugs if deemed medically necessary, it seems like getting insurance coverage for just about anything is difficult nowadays. If you're not sure if coverage is applicable for you, speak with your insurer for detailed information and what is required for eligibility.
What Can I Do to Make the Weight Loss Injections Cost More Affordable and Accessible to Me?
The answer to your question, "How much do weight loss injections cost," is initially pretty jarring for many people and has them wondering if this sensational weight reduction medication can actually fit into your budget. The good news is that it sure can!
If insurance isn't an option, you can check into programs that offer great savings like rebates and coupons. Also, it's likely that your provider offers their own programs or savings options.
Payment plans are available virtually everywhere, so don't hesitate to ask about those at your next visit.
Is It True That I'll Regain All of My Lost Weight After Stopping Semaglutide Injections?
A common fear that's being pandered to by social media and news sites is that you'll invest all of this time, money, and effort then regain all of your weight after you stop taking semaglutide. This absolutely isn't true.
Semaglutide injections are intended to be a long-term solution, so you shouldn't worry about weight rebound for a long time. However, it can be scary to go without the powerful effects of this drug keeping you in control.
If this is a concern for you, it's important to remember that as long as you maintain a healthy lifestyle, eat a balanced and nutritious diet, reduce your caloric intake, and engage in at least 30 to 60 minutes of physical activity each day, regaining the weight isn't likely to be an issue. It's likely only when you slip back into old habits that you lose the progress made with this top-tier weight management medication.
Shed Pounds Quickly With Semaglutide and Other Treatments to Achieve Your Ideal Body at Ultra Body Sculpt!
Our team is here to help you achieve your weight loss goals with safe and proven services like injectable semaglutide, nutrition counseling, and even body composition scans for a better understanding of your complex needs and goals!
When you call us at 703-988-2000 to schedule your consultation, don't forget to ask about our budget-friendly payment plans to help you lose weight without breaking the bank.
Related Posts