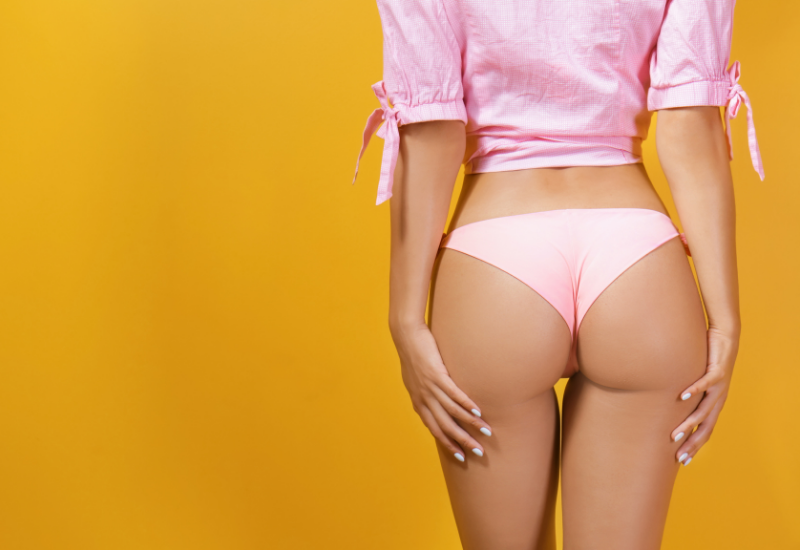 A tighter, lifted butt is on many a wish list. Unlike invasive Brazilian butt lift surgery, many men and women are turning to Emsculpt Neo to correct their flat butt and get the toned, lifted booty they desire. Here are answers to your questions including how long do Emsculpt results last for a non-invasive butt lift.
What is Emsculpt for a Surgery-Free Brazillian Butt Lift?
Using non-invasive technology, Emsculpt delivers frequent and intense muscle contractions (20,000 per 30 minutes) to give your butt (or abdomen) a mega workout! Treatment is pain-free, though you may have some muscle soreness. You'll relax while Emsculpt works your butt for a firmer, more sculpted look.
How Long Does Treatment Last?
What would take months at the gym, Emsculpt delivers in just minutes! Treatments last less than a lunch hour and require no downtime. So, you can go right back to your daily activities.
When Will I See Emsculpt Results?
You'll know it's working right after treatment, as you'll feel like you've had a good workout. The number of treatments required varies from person to person and your individual goals, though you'll likely need three to four sessions. A consultation with a specialist helps you set your cosmetic goals and plan for Emsulpt treatments.
When it Comes to the Sensational Results, How Long Does Emsculpt Last?
Once you've built muscle and achieved your desired look, maintaining it is largely up to you. Keeping to a regular, healthy exercise routine and diet helps you maintain your amazing Emsculpt results. And, of course, you can always get a little help with maintenance treatments with Emsculpt.
Get a Lifted Booty Today Without the Hassle, Risks, and Downtime of Surgery With Emsculpt at Ultra Body Sculpt!
Enjoy the increase in confidence, and love your butt now that you know how long do Emsculpt results last! The professionals at Ultra Body Sculpt help you get the results you want all without hours of gym time. Contact our office online or give us a call at 703-988-2000 today, and talk to us about your aesthetic goals so we can combine the right combination of services that meet your goals for your ideal body!
Related Posts