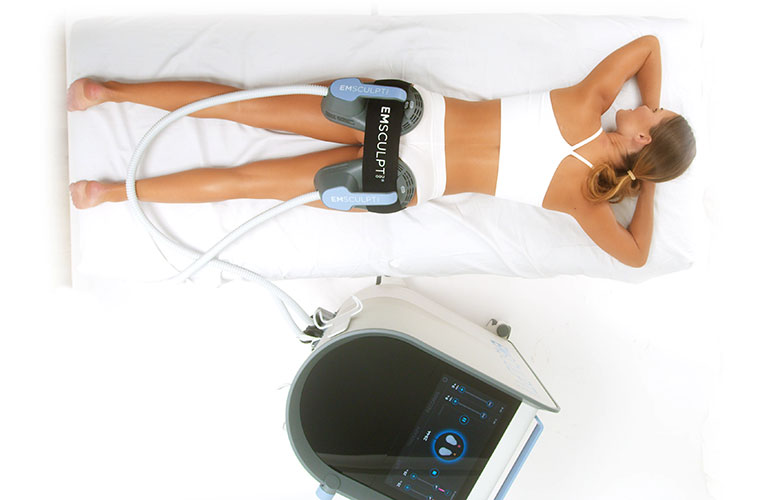 When you look at your side view in the mirror, do you feel saddened by the sight of your flat backside? Then, a butt lift is just what you need! There are many butt lift options, and choosing between them can be challenging. Emsculpt is one of the newest and most innovative options out there, not to mention it's non-invasive. Here is what you need to know about an Emsculpt butt lift in Clarendon, VA, compared to other butt lift options.
When it Comes to Butt Lifts, What Are My Options?
Silicone butt implants are inserted through a small incision to adjust the volume and curve of the body. This is a more permanent option because your body can only become flatter if the implants are removed. This procedure requires the most recovery time of any butt lift options. Implants also come with many potential side effects, such as pain, infection, skin discoloration, allergic reactions, and more.
The Brazilian butt lift is one of the most well-known methods of lifting the butt. Rather than using implants, this procedure includes the removal of fat through liposuction elsewhere, which is then injected into the butt to lift and add volume.
This procedure requires a decent amount of downtime during recovery, and it can have quite a few side effects. In fact, it's considered the riskiest of all plastic surgeries!
How Do These Compare to an Emsculpt Butt Lift in Clarendon?
An Emsculpt butt lift in Clarendon, VA, is an innovative treatment that is fully non-invasive and much safer than the other options. This option happens over the course of several half-hour-long appointments. During these appointments, your body is treated with electromagnetic equipment that can burn fat and tone muscle. This procedure requires much less recovery time and has fewer side effects.
Lift Your Mood and Your Shape With the Best Butt Lift – An Emsculpt Butt Lift in Clarendon, Virginia!
Ultra Body Sculpt is here to get you the body that you want without making you suffer through painful surgery and recovery. Our experts can give you the best butt augmentation results by way of our Emsculpt butt lift in Clarendon, VA. To make an appointment, fill out our online contact form or just dial 703-988-2000.
Related Posts